This is an accordion element with a series of buttons that open and close related content panels.
Commitment to Antiracism
Aligned with the mission and values of the University of Wisconsin School of Medicine and Public Health and the Department of Surgery, we in the Division of Otolaryngology-Head and Neck Surgery are committed to the work of antiracism as a matter of course in all that we do. We recognize that the marginalization of vulnerable communities contributes directly and tragically to health inequity, and acknowledge that the persistence of systemic racism is antithetical to our call to best serve our patients and communities. In particular, we stand in solemn recognition against the acts of violence disproportionally committed against black and indigenous people of color and firmly denounce these and all manifestations of institutional racism. We advocate for a diverse and inclusive community within our division and see this commitment as foundational to fulfilling our mission every day, whether in our clinics, offices, classrooms, hospitals, or operating rooms.
We endorse the following statements:
The Division of Otolaryngology-Head & Neck Surgery provides comprehensive service for adults and children with common and complex diseases of the head and neck region. Care extends to the full range of issues including hearing, balance, diseases and disorders of the ear, head and neck cancer, infections and benign masses, traumatic and cancer reconstructive surgery, facial cosmetic surgery, lateral and central skull-base disease, para-nasal sinus disease, and comprehensive airway, voice and swallowing disorder management.
Care is frequently provided by multidisciplinary teams of specialists including but not limited to otolaryngologists, otolaryngology advanced practice providers, neurosurgeons, thoracic surgeons, radiation and medical oncologists, dentists, radiologists, speech pathologists, audiologists, nutritionists, and nurses. Our highly skilled surgeons have completed rigorous training and specialty fellowships, and many are renowned across the country and around the world as leaders in their disciplines.
UW Health University Hospital is ranked by US News and World Report as one of "America's Best Hospitals," with Otolaryngology-Head & Neck Surgery frequently ranked one of its top programs.
The division is composed of physicians who are faculty at the University of Wisconsin School of Medicine and Public Health. Advanced practice providers in audiology and speech language pathology provide supporting care through UW Health clinics. In addition, the division supports five independent basic science labs with full-time and shared faculty who are world-class, federally funded researchers.
We offer a highly successful residency training program, fellowships and an NIH-funded voice sciences training grant. Laboratory research in the Division of Otolaryngology-Head & Neck Surgery includes work on voice restoration, laryngeal injury recovery, laryngeal immunology, voice and swallowing in Parkinson's disease and aging, vocal fold paralysis, voice therapy, cancer-related dysphagia, laryngeal aerodynamics, sleep disordered breathing and hearing loss.
Interactions between the diverse faculty provide the platform for bidirectional exchange of ideas and stimulate new avenues for clinical care and research. The division partners with the department of Human Oncology to study multiple aspects of head and neck cancer care via the UW head and neck cancer SPORE grant and collaborates on a multi-institutional PCORI addressing cancer-care-related dysphagia.
As a member of the NIDCD National Temporal Bone Resource Registry, the Division has use of the vast collection housed by the Theodore Bast Temporal Bone Collections at the University of Wisconsin School of Medicine and Public Health. Collaborations with the Wisconsin Surgical Outcomes Research Program (WiSOR), the Waisman Center, the Department of Communication Sciences and Disorders, the Department of Biomedical Engineering and the main campus provide additional support for interactive and cutting-edge research.
Education
---
Speech and Hearing Clinic Shadowing Programs are Suspended Until Further Notice.
All applications are closed at this time.
Due to continuing pandemic circumstances, we are unable to reinstate our shadowing program this fall as hoped and are extending its suspension through the end of 2021. We will continue to assess the situation this fall and send updates on our plans for reinstating the program in Spring of 2022 as decisions are made.
Leadership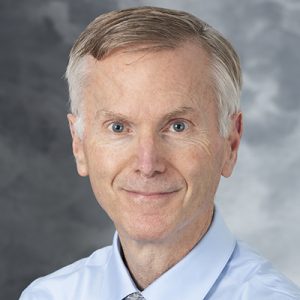 Thomas R. Pasic, MD
Interim Chair and Associate Professor
(608) 263-0121
pasic@surgery.wisc.edu
The Division of Otolaryngology-Head and Neck Surgery comprises the full spectrum of specialized medical and surgical care for head and neck disorders. As a resident, you will be instructed by faculty members who have advanced training and expertise...
Read the latest from UW–OTO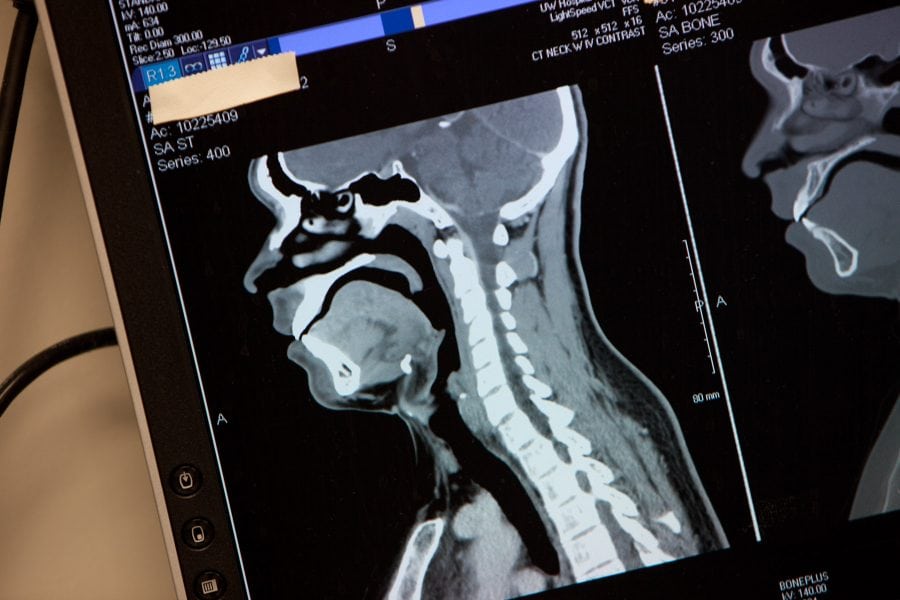 Contact Us
K4/719 Clinical Science Center
600 Highland Avenue
Madison, WI
53792-7375
Phone: (608) 263-0121
Fax: (608) 252-0939
oto_hns@surgery.wisc.edu