This is an accordion element with a series of buttons that open and close related content panels.
Commitment to Antiracism
Aligned with the mission and values of the University of Wisconsin School of Medicine and Public Health and the Department of Surgery, we in the Division of Otolaryngology-Head and Neck Surgery are committed to the work of antiracism as a matter of course in all that we do. We recognize that the marginalization of vulnerable communities contributes directly and tragically to health inequity, and acknowledge that the persistence of systemic racism is antithetical to our call to best serve our patients and communities. In particular, we stand in solemn recognition against the acts of violence disproportionally committed against black and indigenous people of color and firmly denounce these and all manifestations of institutional racism. We advocate for a diverse and inclusive community within our division and see this commitment as foundational to fulfilling our mission every day, whether in our clinics, offices, classrooms, hospitals, or operating rooms.
We endorse the following statements:
A MESSAGE FROM CHAIR SANDRA LIN, MD
Welcome to Otolaryngology-Head & Neck Surgery at the University of Wisconsin-Madison! As one of the leading academic otolaryngology programs in the country, we push the boundaries of research and surgical training while providing cutting-edge clinical care. At the same time, we prioritize the wellness of our team members and are committed to moving diversity, equity and inclusion forward in our program and our field. I invite you to explore our program on these pages.
Wisconsin OTO-HNS includes seven sections: Otology-Neurotology, Laryngology, Pediatric Otolaryngology, Comprehensive Otolaryngology, Rhinology-Skull Base Surgery, Head and Neck Surgery, and Facial Plastic and Reconstructive Surgery. We provide full range, state-of-the-art tertiary care for adults and children in six clinical practice sites in the Madison area, and six outreach sites across Wisconsin and Illinois. Our team of 29 nationally and internationally renowned faculty and 15 residents prizes a collaborative culture, working with specialists throughout our sites of practice and across campus.
Pioneering research is a priority: Our division supports six independent labs with full-time and shared federally funded research programs answering basic, clinical, translational and health-services questions. We currently have 29 funded extramural grants, and are principal investigators on two collaborative interdisciplinary research projects: an NIH Specialized Program of Research Excellence (SPORE) conducting clinical trials with patients with head and neck cancer, and a Patient-Centered Outcomes Research Institute (PCORI) improving cancer care-related dysphagia. We continue to grow as we actively recruit more surgeon scientists.
We are dedicated to teaching future otolaryngologist-head & neck surgeons to provide exemplary care and outstanding surgical outcomes to their patients. We pride ourselves on the quality of surgical education we offer our trainees, with nine educational courses offered each year for our residents and an accredited global surgery rotation. In addition to a highly successful residency program, we have fellowships in Head and Neck Oncologic and Microvascular Reconstructive Surgery as well as Laryngology, and an NIH-funded Voice Research Training Program. We view education as not only a responsibility but a privilege, and we are immensely proud of our high-caliber trainees.
Thank you for your interest in Wisconsin Otolaryngology-Head & Neck Surgery!
Leadership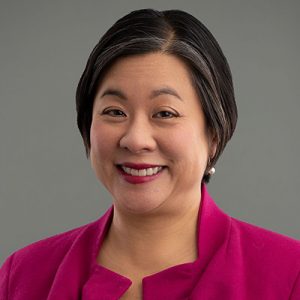 Sandra Lin, MD
Chair and Professor
lins@surgery.wisc.edu
The Division of Otolaryngology-Head and Neck Surgery comprises the full spectrum of specialized medical and surgical care for head and neck disorders. As a resident, you will be instructed by faculty members who have advanced training and expertise...
Read the latest from UW–OTO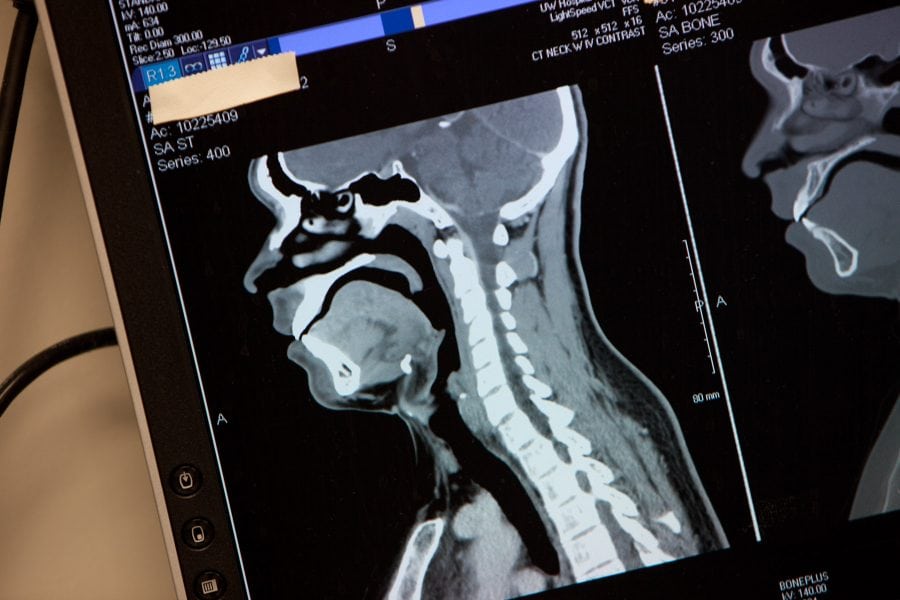 Contact Us
K4/719 Clinical Science Center
600 Highland Avenue
Madison, WI
53792-7375
Phone: (608) 263-0121
Fax: (608) 252-0939
oto_hns@surgery.wisc.edu