University of Wisconsin Division of Otolaryngology-Head & Neck Surgery, a leader in teaching, research, patient care and service, is accepting applications for a one-year fellowship in Head and Neck Oncology and Microvascular Reconstructive Surgery Fellowship beginning August 1.
This fellowship will stress the multidisciplinary management of head and neck malignancies with a primary clinical experience focused on head and neck oncologic resection and microvascular reconstruction. The fellow will also gain experience with transoral laser and robotic resection, transnasal endoscopic paranasal sinus and skull base resections, maxillofacial trauma surgery and open anterior skull base surgery. Our head and neck fellow will work with four experienced head and neck oncologic and microvascular surgeons with a typical free flap experience of more than 100 flaps per year. The experience will offer both mentored and independent clinical responsibilities in both the operating room and outpatient clinic setting.
The fellow will have the opportunity to participate in clinical and basic science research facilitated by world-class scientists. The ideal fellow will have a strong interest in an academic career in head and neck oncology and microvascular reconstruction and will demonstrate a commitment to the education of medical students, residents, and visiting clinicians. Opportunities for both clinical and basic science research are available in the Departments of Surgery and Human Oncology through collaboration within the School of Medicine and Public Health. The fellowships offer a competitive salary with benefits.
Contact
For general inquiries about the fellowship opportunity or for questions related to the application process, please contact:
Laura Bucci
Division of Otolaryngology-Head & Neck Surgery
(608) 265-8207
bucci@surgery.wisc.edu
HEAD AND NECK ONCOLOGY AND MICROVASCULAR RECONSTRUCTIVE SURGERY FELLOWSHIP
Program Director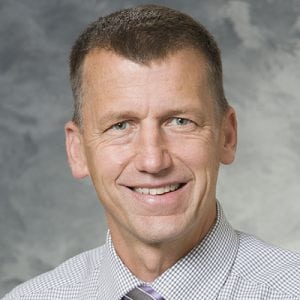 Gregory Hartig, MD
Professor of Surgery