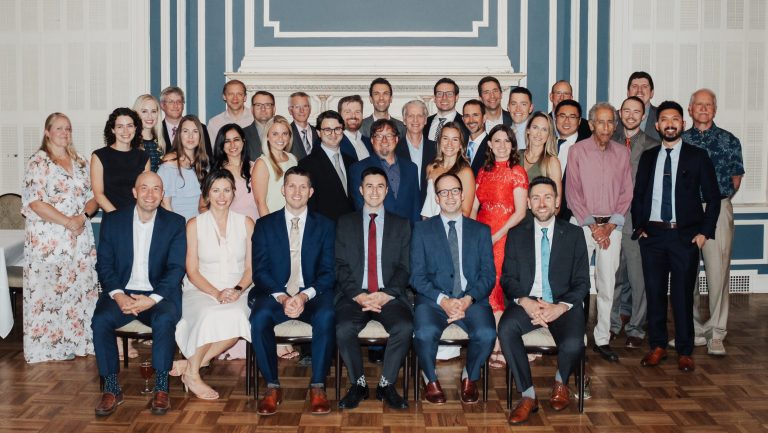 Our first-rate, 5-year, residency program at the University of Wisconsin-Madison is ACGME accredited and matches three residents each year.
Residents are mentored by our outstanding Otolaryngology-Head and Neck Surgery faculty members who have advanced training and diverse expertise in Head and Neck Oncology & Microvascular Reconstruction, Laryngology, Pediatric Otolaryngology, Otology & Neurotology, Facial Plastic & Reconstructive Surgery, and Rhinology & Anterior Skull Base Surgery.
---
Training Hospitals
The University of Wisconsin Hospital and Clinics, a Level 1 trauma center with 505 beds, is the main training site for residents and was listed on the nation's US News & World Report 2019-2020 Best Hospitals Honor Roll. Many specialties, including Otolaryngology – Head and Neck Surgery were also nationally ranked within in the top 50 in the country. Otolaryngology residents also spend a significant amount of time at the American Family Children's Hospital, also nationally ranked and a trauma center, and the William S. Middleton Memorial Veterans Hospital, both located immediately adjacent to University Hospital. Additional training sites include Unity-Point Meriter Hospital, Transformations Plastic Surgery Center, and The American Center all within a 10 mile radius.
---
Characteristics of our Program
Excellent cooperative, open & honest faculty-resident relationships
Accelerated clinical responsibility with early operative experience
Congenial community
Integrated research experience with clinicians and scientists
Inclusive environment that specifically calls on and integrates each resident's strengths to the program
Robust and ongoing commitment to diversity, equity, and inclusion of all trainees, faculty, staff, and patient populations (Learn more >>)
Opportunity for global surgery rotations
Climate of trust and honesty
Ongoing growth of faculty, facilities, and health care network
---
Living in Madison
Madison, the capital of Wisconsin, is a diverse, attractive and vibrant city offering Otolaryngology residents affordable urban-suburban living. It is consistently ranked as one of the best places to live in America. Madison is a top bike-friendly city, with a world-famous weekly local farmer's market and an abundance of parks, lakes, and beaches within the city limits and surrounding areas. Located at the center of three major lakes, Madison has miles of waterfront pedestrian-friendly paths, with distinguished natural beauty and endless opportunities for outdoor activity. The city houses a renowned food, music and arts scene and is home to the UW Badgers Sports Teams and all the amenities that being a top college-town has to offer. Madison is a diverse city, celebrated for its long history of social engagement and commitment to its many communities. With a busy and efficient airport, Madison is well connected and is within easy driving distance to international airports at both Milwaukee (1.5 hours) and Chicago (2.5 hours).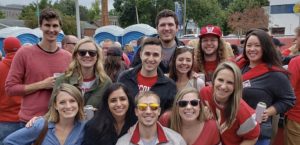 In their free time, residents play in a summer evening sand volleyball league and organize group golfing, skiing, stand up paddle boarding & kayaking, Badgers games, and happy hours at the beautiful Memorial Union Terrace, among other activities.
---
Residency Benefits
Residents receive nationally competitive stipend rates and benefits packages, as well as 3 weeks paid vacation per year and a professional development fund. Additional information can be found at the UW GME website.
---
We believe our program offers a well-rounded, vigorous, and enjoyable five-year Otolaryngology- Head and Neck training experience, that sets residents up for success in their future careers. We look forward to sharing the experience with future residents to come.
Sandra Lin, MD
Division Chair

Tiffany Glazer, MD
Program Director

David O. Francis, MD
Associate Residency Program Director – Research

Ian Koszewski, MD
Associate Residency Program Director