Offering Post-Doctoral Training Opportunities
The University of Wisconsin Transplant Research Training Program is a multidisciplinary, collaborative program that will co-train young MDs and PhDs who are strongly motivated toward a career in transplant-related research. The program offers a two-year, comprehensive, hypothesis-based research experience. Trainees will be exposed to a curriculum including research design, management, ethics and data analysis, and principles of clinical trials.
The program will provide trainees with multiple opportunities for research activities in the broad areas listed below and will foster the development of knowledge, competence, skills, professional attitudes, and experience required for successful academic careers.
A diverse group of trainers support the program and offer training opportunities in the following research areas:
Immunology and transplant tolerance
Cellular and molecular mechanisms
Stem cell biology
This training program is supported through a T32 training grant from NIH, NIAID(T32 AI125231).
We are currently seeking applicants that are in their surgical or medical residency, or PhD students seeking post-doctoral positions. There is opportunity for two trainees to join the program with start dates of July 1, 2018, or beyond. We look forward to your inquiries and applications.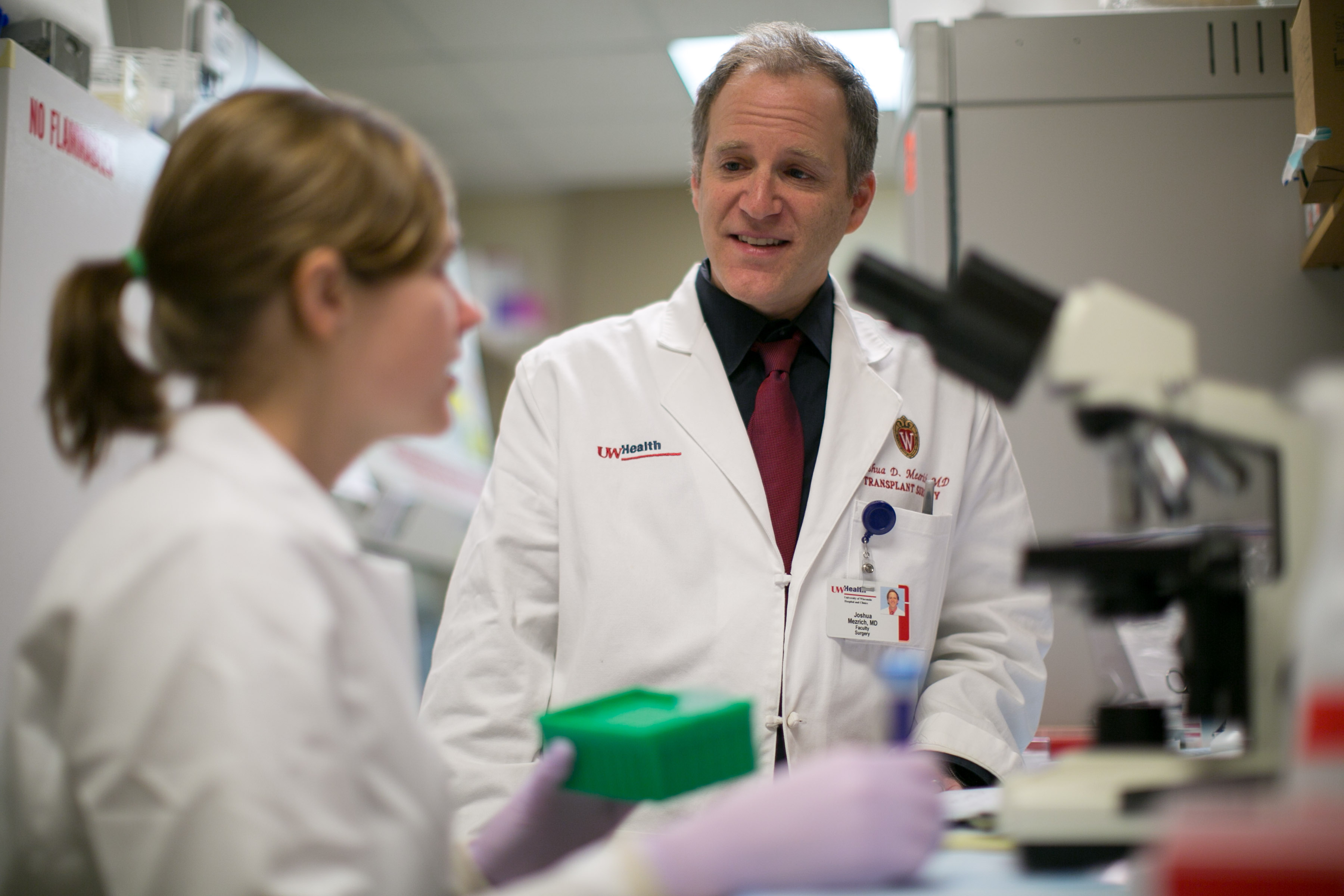 UW Transplant Research Training Program