Matthew Kelly, PhD
As a postdoctoral trainee in the lab of Dr. Dai Yamanouchi, I am investigating the molecular mechanisms underlying aneurysm formation, with a focus on the role of macrophage activation in disease development. I received my bachelor's, master's, and doctoral degrees from the University of Wisconsin-Madison. During my undergraduate studies, I was fortunate to obtain research experience while working in the lab of Dr. Miroslav Malkovsky. This invaluable experience sparked my interest in immunology, particularly how the immune system contributes to both disease protection and progression. I completed my graduate work in Dr. Malkovsky's lab investigating the construction and application of DNA and cellular vaccines against melanoma and prostate cancer. In addition to research, I've enjoyed teaching basic and intermediate level science courses as a teaching assistant and instructor at the University of Wisconsin, Madison College, and Truman College in Chicago.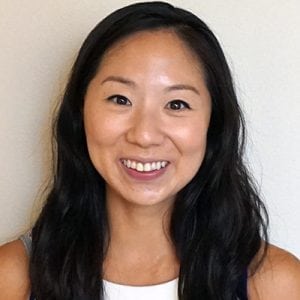 As a postdoctoral trainee in the lab of Dr. David Beebe in Biomedical Engineering, Dr. Park will focus on research projects relating to the intersection of vascular biology, cancer immunology, and patient specific in vitro models with a long-term goal to develop individualized disease models. Dr. Park completed her undergraduate studies as well as her MD-PhD training at Emory University and Georgia Institute of Technology. She received the American Heart Association's pre-doctoral fellowship from 2013-2015. Dr. Park's goals include research in basic and applied science while continuing clinical work at a university hospital. Her long-term research interest is to develop individualized disease models to understand and predict patient-specific disease progression and to develop personalized therapies."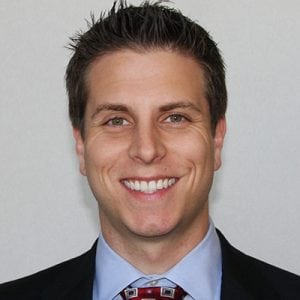 I am a general surgery resident taking two years away from clinical work for dedicated research time through WiSOR. I will be working primarily with Dr. Margaret "Gretchen" Schwarze, focusing on perioperative decision making in our elders.
I attended the University of Houston in Houston, Texas, where I obtained a degree in Health. During my undergraduate years I volunteered and ultimately worked for a local hospice and palliative care organization, prompting my interest in medicine. This was followed by medical school at the University of Texas Medical Branch in Galveston, TX, where I first became interested in health sciences research, studying outcomes in minimally invasive breast biopsy. I also developed an interest in surgery during those years, which led me to Madison in 2015 to start my general surgery residency. My current interests involve improving preoperative conversations between surgeons and patients before undergoing high-risk surgery as a way to improve patient and family outcomes, improve quality of life at the end of life, and reduce unnecessary surgery. Current projects include a multi-institution trial using a question prompt list with patients before their initial meeting with their surgeon to improve outcomes, using a novel decision tool called Best-Case/Worst-Case with trauma patients and patients facing an imminent need for dialysis, a survey project analyzing factors which contribute to surgeons performing unnecessary surgery, and developing a standardized training program for the Best-Case/Worst-Case tool. I will be gathering experience in qualitative and quantitative research methods through these projects with Dr. Schwarze and our collaborators in WiSOR. These experiences will also be supported by obtaining a certificate in the Fundamentals of Clinical Research through the UW Institute for Clinical and Translational Research.
Mitri Khoury, MD
Dr. Khoury is a General Surgery resident from UT Southwestern who has joined the T32 program. Dr. Khoury is working under the mentorship of Dr. Bo Liu in the field of vascular biology. His primary project is looking at the inhibition of RIP3 as a novel strategy to attenuate or reverse aneurysm growth. After residency and fellowship, Dr. Khoury's long-term goals include becoming an academic Vascular Surgeon working in a large academic center with the opportunity to engage in both clinical and research activities where he can contribute to the discovery and treatment of different processes in vascular pathophysiology and apply research to the development of clinical trials and biomedical devices.
UW Vascular Surgery Research Training Program