Offering Pre-Doctoral and Post-Doctoral Training Opportunities
The University of Wisconsin Voice Research Training Program is designed to foster the development of translational research skills in future leaders in the field of voice science.
It offers promising pre-doctoral students and postdoctoral fellows comprehensive laboratory and clinical research experiences, as well as exposure to a curriculum in clinical trials, hypothesis-based research design, management, ethics, and data analysis. The training program includes otolaryngologists, speech pathologists and basic scientists working closely with trainees. The combination of training in voice science with a multidisciplinary focus and translational application will make a contribution to future generations of scientists. In addition, the training program offers medical students a short-term summer research opportunity, to encourage future clinicians to become physician-scientists in the field of voice research.
A diverse group of trainers support the program and offer training opportunities in the following voice-related research areas:
Engineering, stem cells and biomaterials
Genetics and proteomics
Physiology and neurophysiology
Biomechanics and modeling
Imaging
This training program is supported by NIH, NIDCD T32 DC009401.
Actively Recruiting Post-Doctoral and Pre-Doctoral Trainees
We are actively accepting applications for positions. Trainees intending to complete a PhD in the upcoming academic year are welcome to apply as the start date for postdoctoral trainee appointment is flexible.
Individuals from underrepresented racial and ethnic groups are encouraged to apply.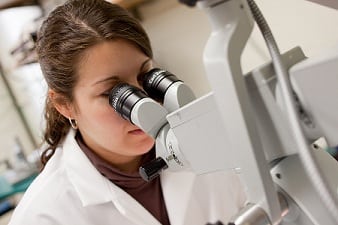 Voice Research Training Program