Pre-doctoral Trainees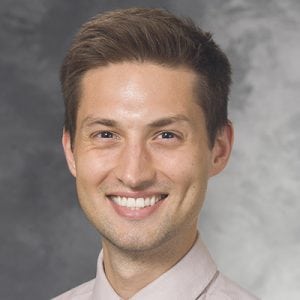 Jesse Hoffmeister, MS, CCC-SLP
Jesse is a Speech-Language Pathologist in the Voice and Swallow Clinics at the University of Wisconsin-Madison, and a Ph.D. student in Communication Sciences and Disorders and Neuroscience. His basic science, translational and clinical research focus broadly on interrogating the neurobiological underpinnings of cranial sensorimotor control in normal, supranormal and disordered populations.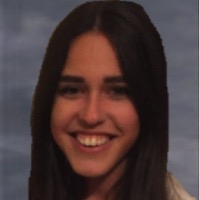 Linda Rowe, MS, CCC-SLP
Linda is a certified Speech-Language Pathologist and current predoctoral student in the Department of Communication Science and Disorders at UW-Madison. She graduated from the University of Pittsburgh with a B.A. in Linguistics, and obtained her M.S. in Speech-Language Pathology at MGH Institute of Health Professions in Boston. Linda's translational research focuses on respiratory support for laryngeal functions of voice and airway protection. Her work examines the interaction between diaphragmatic and laryngeal muscle activation in aging and neurodegenerative disease.
Postdoctoral Trainees
Atsuko Kurosu, PhD
Atsuko is a postdoctoral fellow at the Division of Otolaryngology – Head & Neck Surgery, Department of Surgery at UW-Madison. She has a M.A. in Communication Sciences and Disorders from Northwestern University, and a Ph.D. in Communication Science and Disorders from the University of Pittsburgh. Her research interests include validation of current procedures for the diagnosis, evaluation, and treatment of voice and swallowing disorders.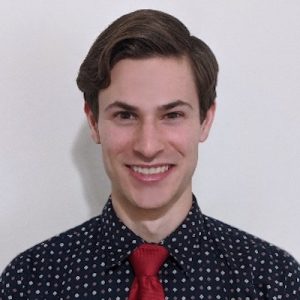 Christopher Ulmschneider, DO
Dr. Ulmschneider graduated from the University of Wisconsin-Madison in 2012 with a bachelors in Clinical Laboratory Science and worked for two years as a medical scientist at St. Jude Children's Research Hospital in Memphis before going on to complete his medical training at the Campbell University School of Osteopathic Medicine in North Carolina.  He began his post-doc work under the tutelage of Drs. Timothy McCulloch and Jack Jiang. His research focuses on discovering new applications of high-resolution manometry for measurement of pharyngeal pressures. These applications seek to characterize the complex pressure changes that occur in the pharynx during tasks such as voicing. Additionally, He is also studying motion metrics of phonosurgical instruments during simulated surgical tasks with the ultimate goal of deriving reliable and objective measures of surgical performance.
Voice Research Training Program