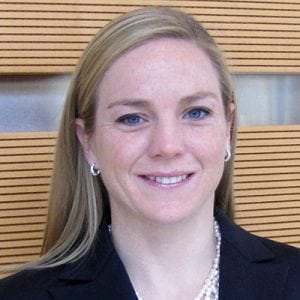 Anne-Lise D'Angelo, MD, MS ED
General Surgery Resident/Research Fellow
Dr. D'Angelo is currently a fifth-year general surgery resident at the University of Wisconsin. Originally from Menlo Park, California, Anne-Lise attended Princeton University where she played Varsity Water Polo for four years and graduated with honors in Psychology and Neuroscience (AB, 2006). Anne-Lise went on to obtain her MD from the University of Michigan in 2011.
During her residency, she spent two years (2014-2015) as a research resident in Dr. Carla Pugh's lab under the NIH F32 funded grant "Automated Performance Assessment System: A New Era in Surgical Skills Assessment." This research focused on the integration of new technology into surgical skills assessment. At the same time, she also completed a master's degree in the Department of Educational Psychology from UW-Madison under the mentorship of David Shaffer, PhD. Her master's work utilized mixed methods (epistemic network analysis) to model trainee operative performance in a way that reflects both qualitative differences in trainee actions and interactions and quantitative differences in trainee performance.
Besides her interest in surgical education and clinical schedule, Anne-Lise enjoys swimming and crossfit.
Education
MD, University of Michigan Medical School, Ann Arbor, Mich., 2011
AB, Princeton University, Princeton, New Jersey, 2006