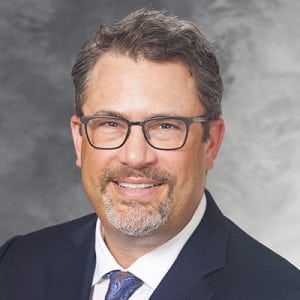 Specialties
Benjamin C Marcus, MD
Professor
Section of Plastic Surgery
Division of Otolaryngology-Head & Neck Surgery
marcus@surgery.wisc.edu
(608) 262-8693
600 Highland Ave
MC 7375
Madison, WI 53792-3284
Education
MD, University of Chicago - Pritzker School of Medicine, 1999
Internship, General Surgery, University of Michigan, 1999-2000
Resident, Otolaryngology, University of Michigan, 2000-2004
Fellow, Facial Plastic and Reconstructive Surgery, Oregon Health Sciences University, 2004-2005
Clinical Specialties
Dr. Benjamin Marcus is the Director of facial plastic surgery at the University of Wisconsin. He is double board certified by the American Board of Otolaryngology-Head and Neck Surgery and the American Board of Facial Plastic Surgery. Dr. Benjamin Marcus dedicates his practice to cosmetic and reconstructive surgery of the face and neck. He has performed over 4000 surgeries at the UW and 2000 rhinoplasty procedures. His areas of expertise include: rhinoplasty (primary and revision) facelift, brow lift, eyelid surgery, facial trauma, reconstruction of congenital deformities, and reconstruction after MOHS surgery. Dr. Marcus is regularly invited to lecture nationally as well as internationally. He is an active board member of the American Academy of Facial Plastic and Reconstructive Surgery and a Senior Examiner for the American Board of Otolaryngology. Dr Marcus is an Associate Professor in the Department of Surgery. A full-time faculty member of the UW Medical School, he is actively involved in outcomes research as well as training the next generation of facial plastic surgeons.
Dr. Marcus provides a wide range of services including Botox, Brow Lift, Congenital Defects, Face Lift, Filler Injections, Laser Resurfacing, Lower Eyelid Tuck, Maxilofacial Trauma Repair, Mid-face Lift, Mini-face Lift, Reconstructive Rhinoplasty, Rhinoplasty, Septoplasty, Sinus Surgery, Skin Cancer Reconstruction, Upper Eyelid Tuck.
Research Interests
Dr. Marcus' research interests include functional rhinoplasty, endoscopic cosmetic surgery, pediatric distraction osteogenesis and digital imaging.
Recent Publications