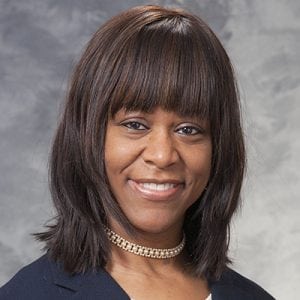 Carla M. Pugh, MD, PhD, FACS
Professor
Susan Behrens, MD Professor of Surgical Education
Vice Chair, Education and Patient Safety, Department of Surgery
Vice Chair, Innovation and Entrepreneurship, Department of Surgery
Clinical Director, MOC Portfolio Program and UW Health Clinical Simulation Program
Professor, Industrial and Systems Engineering
Division of Trauma, Acute Care Surgery, Burn and Surgical Critical Care
Divisions of General Surgery
pugh@surgery.wisc.edu
(608) 262-2147
600 Highland Avenue
MC 7375
Madison, WI 53729
Education
MD, Howard University College of Medicine, 1992
General Surgery Residency, Howard University Hospital, 1992-1997
PhD, Stanford University School of Education, 2001
Clinical Fellowship in Acute Care Surgery, University of Michigan, 2009
Honors
In 2011 Dr. Pugh received the Presidential Early Career Award for Scientists and Engineers. Dr. Pugh is also the developer of several decision-based simulators that are currently being used to assess intra-operative judgment and team skills.
Clinical Specialties
Dr. Pugh is certified by the American Board of Surgery. She specializes in general surgery. She is a member of the Department of Surgery's Section of Trauma and Acute Care Surgery.
Research Interests
Dr. Pugh's research interests concern the use of simulation technology for medical and surgical education assessment. Dr. Pugh holds a method patent on the use of sensor and data acquisition technology to measure and characterize the sense of touch. Currently, more than 100 medical and nursing schools use one of Dr. Pugh's sensor-enabled training tools for their students and trainees. The use of simulation technology to assess and quantitatively define hands-on clinical skills is one of her major research areas.
Recent Publications: