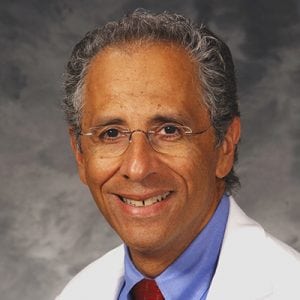 Specialties
Charles N Ford, MD, FACS
Professor Emeritus
Section of Laryngology and Voice Surgery
Division of Otolaryngology-Head & Neck Surgery
ford@surgery.wisc.edu
(608) 263-0192
600 Highland Ave
MC 7375
Madison, WI 53792-3284
Education
MD, University of Louisville, Louisville, KY, 1965
Residency, Henry Ford Hospital, Detroit, MI, 1966-1970
Clinical Specialties
Dr. Ford is certified by the American Board of Otolaryngology. He specializes in diseases of the larynx, voice disorders, and phonosurgery.
Dr. Ford provides a wide range of services including Airway Dilation, Airway Reconstruction, Arytenoid Adduction, Endoscopic Partial Laryngectomy, Esophageal Dilation, Laryngeal Papilloma Laser Treatment, Laryngeal Surgery, Laser Procedures, Leukoplakia Laser Treatment, Microlaryngoscopy, Open Partial Laryngectomy, Repairs Of Skull Base Defects, Sinus Surgery, Thyroplasty, Total Laryngectomy, Tracheostomy, Transnasal Esophagoscopy (TNE), Transnasal Laryngotracheoscopy (Airway Examination), Vocal Cord Injection, Zenker's Diverticulectomy.
Research Interests
The focus of Dr. Ford's research is laryngeal function, scarring of the vocal folds, refinements to optimize phonosurgical results, and neurolaryngology.
Recent Publications: