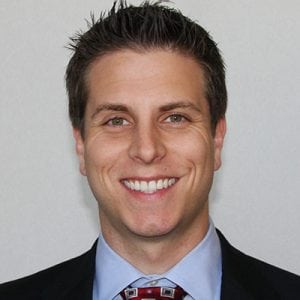 Christopher Zimmermann, MD
General Surgery Resident
Dr. Christopher Zimmermann is a PGY-3 resident in general surgery. He is currently taking two years away from clinical training as a research fellow in the WiSOR (Wisconsin Surgical Outcomes Research) Program under the mentorship of Dr. Gretchen Schwarze. His research focus mainly centers on improving decision making between surgeons and patients facing high-risk surgery and increasing access to palliative care using mixed methods research. He hopes to pursue fellowship training after residency, but as of yet is undecided on which particular specialty.
Born to Swiss and American parents, Christopher moved from Switzerland to Houston, Texas, at the age of 10, where he would later attend the University of Houston for a degree in health, graduating summa cum laude. He then obtained his medical degree from the University of Texas Medical Branch in Galveston, TX, graduating AOA, cum laude, and receiving the coveted Gold-Headed Cane Award in 2015. He is expected to complete his general surgery residency in 2022.
In his free time, Christopher enjoys playing music (drums and percussion), cooking, baking, mixology, hiking/camping, and playing paintball.
Education
MD, University of Texas Medical Branch, Galveston, Texas, 2015
BS, Health, University of Houston, Houston, Texas, 2011