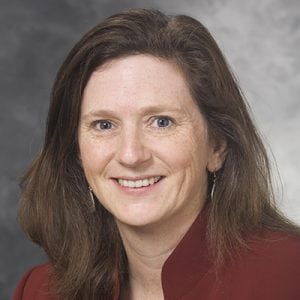 Specialties
Corrine Voils, PhD
Professor
Morgridge Distinguished Chair in Health Services Research
Director, WiSOR
Vice Chair for Diversity, Equity, and Inclusion
Division of Minimally Invasive Surgery
voils@surgery.wisc.edu
(608) 263-1036
K6/100 Clinical Science Center
600 Highland Ave
Madison, WI 53792
Education
PhD, University of Kentucky, Lexington, KY, 2001
MS, University of Kentucky, Lexington, KY, 1998
BA, University of Texas at El Paso, El Paso, TX, 1995
Research Interests
Dr. Voils, a social psychologist, uses qualitative and quantitative methodologies to study and improve treatment adherence. One area of interest is in developing and evaluating behavioral interventions to improve long-term weight loss. She led randomized controlled trials (RCT) to evaluate a telephone-delivered, spouse-assisted intervention to improve patient cholesterol levels (CouPLES) and to evaluate a weight loss maintenance intervention following behavioral weight loss (MAINTAIN). More recently she has been adapting this work to promote weight loss maintenance following weight loss surgery and to evaluate the impact of financial incentives for dietary self-monitoring and weight loss.
A second area of interest is genomics health services research. Dr. Voils led an RCT to evaluate the clinical utility of genetic testing for type 2 diabetes. She is currently PI of an RCT to evaluate effectiveness and implementation of an information technology innovation that collects patient-entered family history and provides decision support to patients and providers.
Dr. Voils also has a strong interest in developing novel research methodologies. She developed methods for synthesizing qualitative and quantitative research findings. She also developed a self-report measure of medication nonadherence that is currently being translated to other languages and disseminated in research and clinical settings in the United States and abroad. For more information about this measure, click here.
Recent Publications