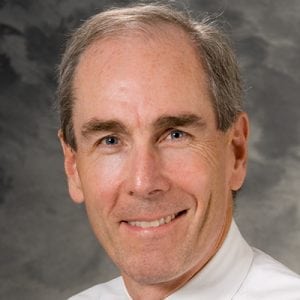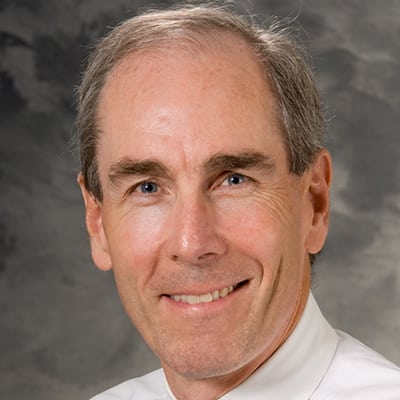 Eugene F. Foley, MD, FACS
Professor
Chief, Division of Colorectal Surgery
Vice Chair of Education
Vice Chair of Clinical Operations, Divisions of General Surgery
Endowed Chair, Susan Behrens MD Surgery Education Chair
foleyc@surgery.wisc.edu
Clinic: (608) 242-2800
Administrative Assistant: (608) 263-2521
600 Highland Avenue
MC 7375
Madison, WI 53792
Education
MD, Harvard Medical School, Boston, MA, 1985
Residency, General Surgery, New England Deaconess Hospital, Boston, MA, 1985-1991
Fellowship, Surgical Endoscopy, Massachusetts General Hospital, Boston, MA, 1989
Fellowship, Colon and Rectal Surgery, Lahey Clinic Medical Center, Burlington, MA, 1992-1993
Clinical Specialties
Dr. Foley is certified by both the American Board of Surgery and the American Board of Colon and Rectal Surgery. He specializes in the treatment of diseases of the colon and rectum, including colon and rectal cancer, ulcerative colitis, Crohn's disease, and diverticulitis. His practice includes diagnostic and therapeutic colonoscopy as well as the use of laparoscopy in the surgical treatment of colonic disease.
Dr. Foley provides a wide range of services including Abdominoperineal Resection, Abscess Drainage, Appendectomy, Excision / Fulguration of Condyloma, Fistulotomy, Hemorrhoid Banding, Hemorrhoidectomy, Ileal Pouch Reconstruction, Laparoscopic and Open Partial Colectomy, Laparoscopic and Open Rectopexy, Laparoscopic and Open Sigmoid Resection, Laparoscopic and Open Total Colectomy, Lateral Internal Sphincterotomy, Lower Anterior Resection (LAR), Pilonidal Cyst Excision, Sphincter Repair (overlapping sphincteroplasty), Total Proctocolectomy, Ventral / Abdominal Hernia Repair, Small Bowel Resection, Colonoscopic Excision, Endorectal Advancement Flap, Flap Repair, Ileocolic Resection, PPH Stapling, Transanal Proctosigmoidectomy.
Research Interests
Dr. Foley's research interests focus on clinical trials designed to improve the surgical care of colorectal disease through process improvement or the application of novel therapeutic techniques.
Recent Publications