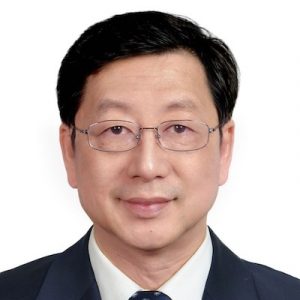 Jack J Jiang, MD, PhD
Professor
Division of Otolaryngology-Head & Neck Surgery
jjjiang@wisc.edu
(608) 265-7888
Medical Sciences Center
1300 University Avenue
Madison, WI 53706-1509
Education
MD, Shanghai Medical University, Shanghai, 1983
PhD, Speech Pathology and Audiology, University of Iowa, Iowa City, IA. Supervisor: Professor IR Titze, 1991
General Internship, Affiliated Huashan Hospital, Shanghai Medical University, Shanghai, 1982-1983
Otolaryngology Resident Training Program, Department of Otolaryngology, Affiliated EENT Hospital, Shanghai Medical University, Shanghai, China. 1983-1985
Research Fellow, Department of Otolaryngology, University of Iowa, Iowa City, IA, Supervisor: Brian F. McCabe, MD, 1985-1986
Research Interests
Dr. Jiang's research focuses on objective pathological laryngeal function assessments, laryngeal physiology, biomechanics of vocal fold vibration, medical instrumentation, medical software development and application. Dr. Jiang is also working on the development of accurate protocols for voice measurement in patients with laryngeal pathology, including professional voice users and children.
Professional Activities
Dr. Jiang is Director of International Collaborative Research and Translational Research for the Department of Surgery, and he is Director of the Otolaryngic Biomedical Engineering Research Center and the Laryngeal Physiology Lab. He has published more than 230 original manuscripts in the area of voice measurement and disorders, and serves on the editorial boards for The Laryngoscope, Journal of Otolaryngology-Head and Neck Surgery, Annals of Otology, Rhinology & Laryngology, and Journal of Voice. He has served on Study Sections for the Center for Scientific Review of NIH since 1998, and he is a 2001 recipient of a Presidential Early Career Award for Scientists and Engineers.
Recent Publications