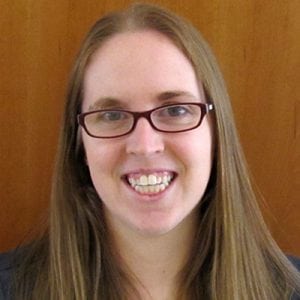 Jennifer Philip, MD
General Surgery Resident
Dr. Philip is a general surgery resident at the University of Wisconsin. Originally from Nashville, TN, Jenny attended Washington University in St. Louis where she played varsity soccer and graduated with honors in Chemical Engineering (BS, 2009). Jenny went on to obtain her MD from the University of Chicago Pritzker School of Medicine in 2014. During her medical school career, Jenny completed a year of full time research studying cardiac fibroblasts funded by the HHMI medical fellows program.
During her residency, Jenny is spending two years as a research resident in vascular tissue biology lab run by Dr. Naomi Chesler in the biomedical engineering department. Jenny received the Nina Starr Braunwald Research Fellowship from the Thoracic Surgery Foundation. Jenny is interested in cardiopulmonary and cardiovascular physiology and biology in both health and disease. Jenny plans to pursue a career in academic surgery.
Besides her interest in cardiovascular physiology and clinical schedule, Jenny enjoys baking and travel.
Education
University of Chicago Pritzker School of Medicine, 2014