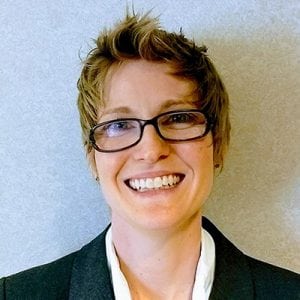 Lane Frasier, MD, MS
General Surgery Resident
Lane Frasier attended Michigan State University, where she graduated with high honors through the Lyman Briggs College and the Honors College with a bachelor's degree in microbiology. She then went on to medical school at the University of Michigan where she developed interests in general surgery and health services research.
During her research years, she obtained a Master of Science in Population Health, with additional certificates in Patient Safety and Clinical and Community Outcomes Research. Her primary research project, working with Dr. Caprice Greenberg and Dr. Douglas Wiegmann through the Wisconsin Surgical Outcomes Research (WiSOR) program, evaluated teamwork and communication in the operating room, looking at the relationships between team member familiarity, communication frequency, and communication effectiveness.
Her clinical interests include trauma, critical care surgery, and acute care / emergency general surgery.
Outside of work, Lane enjoys gardening and spending time with her family.
Education
MD, University of Michigan Medical School, Ann Arbor, Mich., 2011
BS, Michigan State University, Microbiology