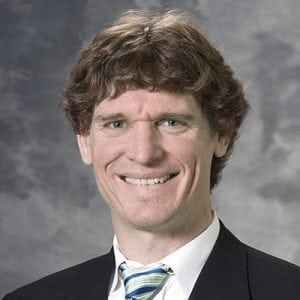 Specialties
Timothy M. McCulloch, MD, FACS
Professor
Section of Head and Neck Surgical Oncology
Charles N. Ford Professor in Otolaryngology
mccull@surgery.wisc.edu
(608) 265-8207
600 Highland Avenue
MC 7375
Madison, Wisconsin 53792-7375
Education
MD, University of Nebraska College of Medicine, Omaha, NE, 1985
Residency, University of Washington, Seattle, WA, 1985-1991
Clinical Specialties
Dr. McCulloch is certified by the American Board of Otolaryngology. He specializes in treatment of head and neck cancer, voice and swallowing disorders, trauma, reconstruction, and skull base surgery.
Dr. McCulloch provides a wide range of services including Airway Dilation, Airway Reconstruction, Arytenoid Adduction, Esophageal Dilation, Facial Nerve Grafting, Flexible Endoscopic Evaluation Of Swallowing (FEES), Free Flap, Free Tissue Transfer, Functional Neck Dissection, Laryngeal Papilloma Laser Treatment, Laryngeal Surgery, Laser Procedures, Leukoplakia Laser Treatment, Maxilofacial Trauma Repair, Microlaryngoscopy, Open Partial Laryngectomy, Repairs Of Skull Base Defects, Septoplasty, Sinus Surgery, Skin Cancer Reconstruction, Skull Base Surgery, Thyroplasty, Total Laryngectomy, Tracheostomy, Transnasal Laryngotracheoscopy (Airway Examination), Transnasal Esophagoscopy (TNE), Transoral Robotic Surgery, Vocal Cord Injection, Zenker's Diverticulectomy.
Research Interests
The focus of Dr. McCulloch's research is laryngeal function, dysphagia, trauma and head and neck cancer treatments.
Recent Publications