The Divisions of General Surgery provide comprehensive surgical consultation and care in many subspecialties including colon and rectal surgery, trauma and burn, pediatric surgery, endocrine surgery, bariatric surgery and multidisciplinary hepatobiliary pancreas surgery. Our skilled surgeons are fellowship trained in various specialties and many are renowned across the country, or around the world, as leaders in their respective disciplines.
Research in the Divisions of General Surgery has grown tremendously over the past several years. Our portfolio of research grants has become even more diversified with the addition of several new productive faculty members with laboratory research programs. Our clinical and basic science research programs are investigating causes and treatments for various cancers including colorectal, endocrine, hepatic, and thyroid. In addition, novel treatments and nutrition for trauma patients, intimal hyperplasia, and pulmonary edema represent other current research initiatives.
The Divisions of General Surgery are also home to two NIH-funded institutional training grants, offering research training opportunities for post-doctoral fellows in the field of surgical oncology, as well as short-term summer research opportunities for medical students in programs related to diabetes, digestive diseases, and kidney diseases.
Education
Leadership
The General Surgery Residency Program consists of an academic general surgery track, which matches six residents each year, and a community general surgery track, which matches one resident each year...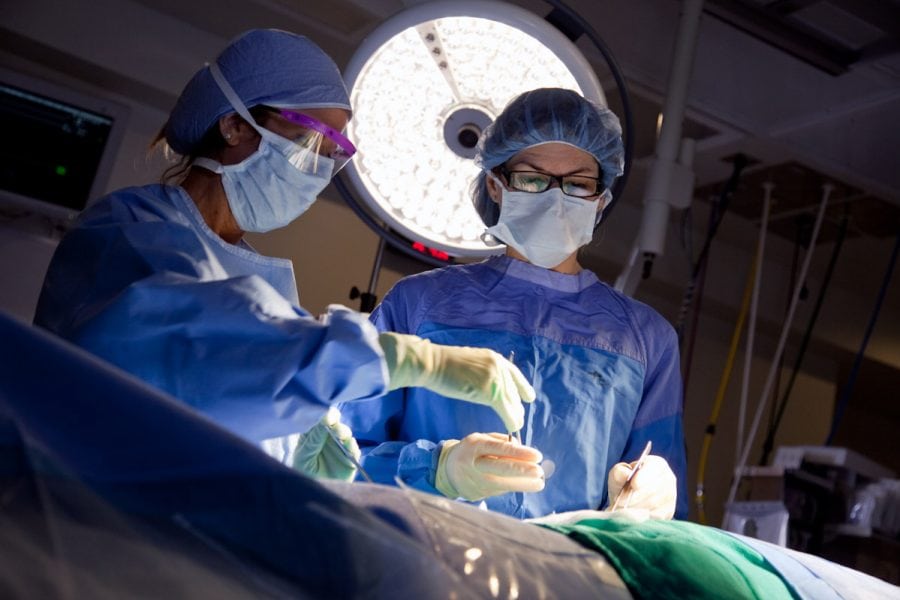 Contact Us
H4/785A Clinical Science Center
600 Highland Avenue
Madison, WI
53792-7375
general@surgery.wisc.edu