Everyone. Every time. Everywhere.
Martin Luther King, Jr. Day, 2021
As we approach Martin Luther King, Jr. Day, the Department of Surgery recognizes that our nation is facing a pivotal moment in the ongoing struggle to live up to our ideals of equality and inclusion. The past year has laid bare how much work remains, on a national level but also in every community and workplace, including ours.
"Diverse perspectives make our department, institution, and community much stronger and more successful, but only if we foster a culture of true inclusion," said Dr. Rebecca Minter, A.R. Curreri Professor and Chair, Department of Surgery. "It's imperative that we take time to reflect on Dr. King's vision, and to recommit to acting intentionally in the coming year to honor that vision."
In that spirit, all are welcome and encouraged to join in the events below. See this Surgery Intranet post for more event details and links.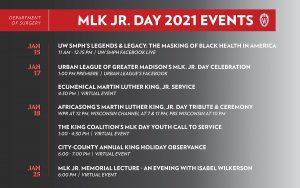 ---
October 23, 2020: Joining Employee Resource Groups
Voluntary, employee-led Employee Resource Groups (ERGs) foster a diverse and inclusive workplace aligned with the organizational mission, values, goals, business practices, and objectives. These groups focus on the experiences and perspectives of people of a particular race, ethnic or cultural background, gender, gender identity, religion, age cohort, sexual orientation, history of disabilities, military services, or other affinities.
In collaboration with the UW Health Chief Diversity Officer, faculty, staff, residents, and fellows are invited to participate in the Employee Resource Groups.
ERGs provide opportunities for employees to network, pursue professional and personal development, improve cultural understanding among employees, improve recruiting efforts, promote education related to diversity, equity, and inclusion, align with UW Health social responsibility initiatives, and support our work to advance cultural competency.
The first five ERG pilots are:
African American/Black
LGBTQ+
Women's Leadership Group
Military Service Membership
Latinx
Department of Surgery members are invited to participate!
---
August 28, 2020: A Message to Our BIPOC Communities
The Department of Surgery stands with our community members of color who are hurting, angry, and so very tired. We see your pain, and we understand that it is not your responsibility to fix this. We must ALL engage to address these long-standing civil rights violations and disparities if we hope to achieve our nation's espoused ideals of freedom and equality. We make this statement to hold ourselves accountable, and to affirm that we will take action to continue learning, working, and embracing an anti-racist culture so that our institution and community can one day live up to those ideals.
In order to provide remarkable healthcare for everyone in our community, we are committed to fostering a diverse and inclusive community throughout all aspects of our work.
W
e are committed to the mission, vision and values shared by both UW Health and the UW School of Medicine and Public Health. At the core of these values and goals is the constant endeavor toward excellence in all that we do and toward fostering a culture of inclusion and respect among our patients, employees, learners, and the communities we serve. Through teaching, discovery and advocacy, we hope to promote equity in access to quality health care. We aim to serve Everyone, Every time, Everywhere.
We also strongly believe in the significance of servant leadership. Our providers and staff understand the importance of community health and seek to improve the lives of the citizens of Madison, WI and beyond by engaging directly with the community, particularly under-served populations.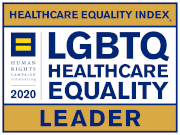 Our clinical sites at University Hospitals and Clinics and the American Family Children's center are recognized as "Leaders in LGBT Healthcare Equality" in the Healthcare Equality Index 2020 report. The annual survey is conducted by the Human Rights Campaign Foundation, the educational arm of the country's largest lesbian, gay, bisexual and transgender (LGBT) organization. The American Family Children's Hospital has earned top marks for the last five years for its commitment to equitable, inclusive care for LGBT patients and their families, who can face challenges in accessing adequate healthcare.
To learn more about our engagement and development initiatives with low-resource populations internationally, please visit our Global Surgery webpage.
---
For Applicants
The School of Medicine and Public Health has a deep and profound commitment to diversity both as an end in itself but, also as a valuable means for eliminating health disparities. As such, we strongly encourage applications from candidates who foster and promote the values of diversity and inclusion.
---
Featured Resources
---
About Dr. Scott Chaiet, our Diversity and Inclusion Advocate
Last year, the UWSMPH Office of the Associate Dean of Human Resources, Equity, and Inclusion implemented the Diversity and Inclusion Advocates (DIA) program, which is comprised of a team of volunteers (faculty and staff) who are trained to address diversity climate issues to include concerns of equity, inclusion, and hostile/ intimidating behavior.
Dr. Scott Chaiet is a resource for diversity, inclusion and retention by focusing on climate issues.  As a part of his role, Dr. Chaiet serves as a confidential point of contact for diversity and bias related issues for faculty, staff and students.  Any Department member can reach out to discuss these issues in a safe space.  As a non-mandatory reporter, issues and/or complaints would remain confidential and not be referred to the School/University.  Please feel free to reach out directly to Dr. Chaiet directly by email (chaiet@surgery.wisc.edu) with any questions about the DIA program or any concerns.
UW Health, UnityPoint Health-Meriter and SSM Health are standing in support of our caregivers by enacting policies that prohibit discriminatory behavior against our physicians, providers and staff.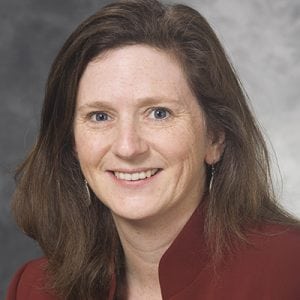 Corrine Voils, PhD
Vice Chair for Diversity, Equity, and Inclusion, Department of Surgery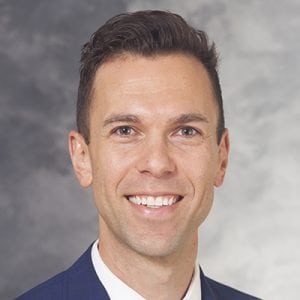 Scott Chaiet, MD
Diversity and Inclusion Advocate for the Department of Surgery
chaiet@surgery.wisc.edu