Everyone. Every time. Everywhere.
In order to provide remarkable healthcare for everyone in our community, we are committed to fostering a diverse and inclusive community throughout all aspects of our work.
W
e are committed to the mission, vision and values shared by both UW Health and the UW School of Medicine and Public Health. At the core of these values and goals is the constant endeavor toward excellence in all that we do and toward fostering a culture of inclusion and respect among our patients, employees, learners, and the communities we serve. Through teaching, discovery and advocacy, we hope to promote equity in access to quality health care. We aim to serve Everyone, Every time, Everywhere.
We also strongly believe in the significance of servant leadership. Our providers and staff understand the importance of community health and seek to improve the lives of the citizens of Madison, WI and beyond by engaging directly with the community, particularly under-served populations.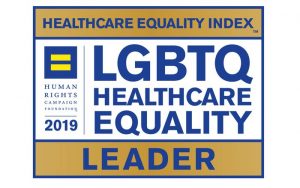 Our clinical sites at University Hospitals and Clinics and the American Family Children's center are recognized as "Leaders in LGBT Healthcare Equality" in the Healthcare Equality Index 2019 report. The annual survey is conducted by the Human Rights Campaign Foundation, the educational arm of the country's largest lesbian, gay, bisexual and transgender (LGBT) organization. The American Family Children's Hospital has earned top marks for the last five years for its commitment to equitable, inclusive care for LGBT patients and their families, who can face challenges in accessing adequate healthcare.
To learn more about our engagement and development initiatives with low-resource populations internationally, please visit our Global Surgery webpage.
---
For Applicants
The School of Medicine and Public Health has a deep and profound commitment to diversity both as an end in itself but, also as a valuable means for eliminating health disparities. As such, we strongly encourage applications from candidates who foster and promote the values of diversity and inclusion.
---
Featured Resources
UW School of Medicine and Public Health Diversity Resources
University of Wisconsin Diversity Resources
---
Featured Events
This is an accordion element with a series of buttons that open and close related content panels.
UW–Madison Wellness Symposium - October 23, 2019
The university is committed to supporting every employee in being their best self while at UW–Madison. This symposium will help you find your energy, engagement and connection with what being your best self means to you as you continue your employment at UW–Madison.
No matter where you are in your wellness journey, you'll find breakout sessions and resources that meet your needs. You can learn how to be more mindful and resilient, cultivate more energy, eat a nutritious, balanced diet, or manage stress. Join us for a full day or part of the day.
If you'd like to take a moment to care for yourself in the midst of your everyday work at UW–Madison, this symposium is a great place to start. The UW–Madison Wellness Symposium is open to all UW–Madison employees. The symposium is designed to support your well-being through a day of experiential breakout sessions, inspiration, connection with others and helpful resources that cover all areas of your well-being.
Register by October 11, 2019 to secure your spot at the conference.
Register now: UW-Madison Faculty/Staff | UW Health Employees
Diversity Forum - November 5-6, 2019
The goals of the Diversity Forum are to update, educate and activate the students, faculty and staff of UW–Madison and the broader community. To help us achieve those goals, we would like to hear from community members about what topics, skills and/or speakers they would like to see at the next Diversity Forum in fall 2019.
This fall's Diversity Forum will take place on Nov. 5 & 6 in Union South and will feature a keynote from John Quiñones, ABC News correspondent and creator and co-host of the "What Would You Do?" hidden camera television series. Registration is open now for early birds –> search "Diversity Forum" in the OHRD catalog.
Women in Medicine and Science Symposium - November 20, 2019
Women in Medicine and Science Symposium
All are invited to attend the inaugural UW School of Medicine and Public Health Women in Medicine and Science Symposium.
Wednesday Nov. 20, 2019, 2:30 to 5:30 p.m. ­– Health Sciences Learning Center
Registration is free. RSVP today!
Sessions will highlight thought leaders exploring topics in leadership and professional development for women in medicine and science, followed by a networking reception. All genders are welcome.
SYMPOSIUM AGENDA
2:30 p.m. ­– Welcome
2:40-3:10 p.m. – Caprice Greenberg, MD, MPH, Professor and Vice Chair of Research, Department of Surgery, Morgridge Distinguished Chair in Health Services Research and Director, Wisconsin Surgical Outcomes Research Program. Topic: Gender Disparities in Medicine and Science
3:10-3:40 p.m. – Azita Hamedani, MD, MPH, MBA, Distinguished Wisconsin Endowed Chair of Emergency Medicine, BerbeeWalsh Department of Emergency Medicine. Topic: Beyond Mentorship
3:45-4:30 p.m. – Panel discussion and questions from audience
4:30-4:45 p.m. – Transition time for refreshments and choose Networking Tables
4:45-5:15 p.m. – Table discussions on topics of interest
5:15 p.m. – Open networking
5:30 p.m. – Conclusion
This event is supported by the University of Wisconsin School of Medicine and Public Health (SMPH) Office of Faculty Affairs and Development, and SMPH Building Community.
---
About Dr. Scott Chaiet, our Diversity and Inclusion Advocate
Last year, the UWSMPH Office of the Associate Dean of Human Resources, Equity, and Inclusion implemented the Diversity and Inclusion Advocates (DIA) program, which is comprised of a team of volunteers (faculty and staff) who are trained to address diversity climate issues to include concerns of equity, inclusion, and hostile/ intimidating behavior.
Dr. Scott Chaiet is a resource for diversity, inclusion and retention by focusing on climate issues.  As a part of his role, Dr. Chaiet serves as a confidential point of contact for diversity and bias related issues for faculty, staff and students.  Any Department member can reach out to discuss these issues in a safe space.  As a non-mandatory reporter, issues and/or complaints would remain confidential and not be referred to the School/University.  Please feel free to reach out directly to Dr. Chaiet directly by email (chaiet@surgery.wisc.edu) with any questions about the DIA program or any concerns.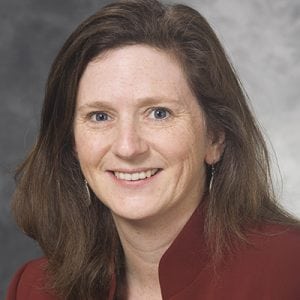 Corrine Voils, PhD
Vice Chair for Diversity, Equity, and Inclusion, Department of Surgery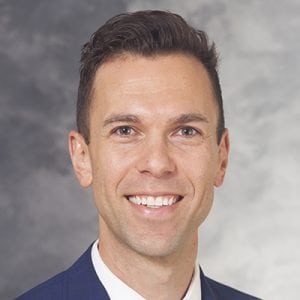 Scott Chaiet, MD
Diversity and Inclusion Advocate for the Department of Surgery
chaiet@surgery.wisc.edu