Welcome to the 25th Annual
Layton F. Rikkers Education Retreat
This year's theme:
"Optimizing the Learning Environment: Climate, Teaching & Mentoring"
Tuesday, May 2, 2023  |  3:00-7:15 p.m.
---
Day of Agenda
---
Tuesday, May 2
3:00 p.m. – Professional Development Workshop, HSLC 3110 B&D
Topic: "Learning Climate and the Educational Framework" – Dr. Kevin Pei
4:30 p.m. – Digital Poster, Hors D'oeuvres & Networking Session, HSLC Atrium*
5:15 p.m. – Educational Session, HSLC 1325
Topic: "Mentoring and Support Networks in Graduate Medical Education" – Dr. Andrea Schnell
6:15 p.m. – Awards & Closing Remarks, HSLC 1325
6:30 p.m. – Digital Poster, Hors D'oeuvres & Networking Session, HSLC Atrium*
Food and drinks will be served until 7:15 p.m., HSLC Atrium
*The SEPA EPA Implementation team will be available at a table in the HSLC Atrium for support and a live demonstration. Please stop by for information on EPAs and how to download and use the new mobile app and dashboard.
---
Wednesday, May 3
7:20-8:20 a.m. – Department of Surgery Grand Rounds, HSLC 1335
Topic: "Our Journey to Entrustment in Clinical Teaching" – Dr. Kevin Pei
---
"Through education – the Department of Surgery is committed to training the next generation of surgeons and engaging learners from high school through fellowship, and to supporting life long learning opportunities for those already in practice."

– Department of Surgery Strategic Plan 2020-2025
---
This is an accordion element with a series of buttons that open and close related content panels.
History of Education Retreat & Dr. Rikker's Legacy
History
---
About Dr. Rikkers
---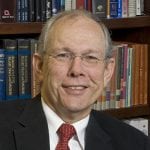 Dr. Layton F. "Bing" Rikkers is a native of Wisconsin and received his undergraduate degree from the University of Wisconsin–Madison. After graduating from Stanford University Medical School, he completed general surgery residency at the University of Utah and two one-year fellowships at the Royal Free Hospital in London and Emory University in Atlanta. He spent seven years on the faculty at the University of Utah before serving as the Musselman Chair of Surgery at the University of Nebraska Medical Center from 1984 to1996 and then the A.R. Curreri Chair of Surgery at the University of Wisconsin from 1996 to 2008. During his 12-year tenure as surgery chair at the UW, the faculty doubled in size and our NIH ranking rose to 13th in the nation, representing a significant increase in research funding. Dr. Rikkers established the annual Resident Research Day and the annual Education Retreat. He is currently Emeritus Professor of Surgery at Wisconsin.
---
Retreat History
---
The University of Wisconsin Department of Surgery Education Retreat was initiated in 1998 to offer a venue to recognize and support the educational efforts of the Department of Surgery. Initially dedicated to improving education within the department with a focus on medical student education, the event has evolved over the years. While the information transmitted during the retreat was likely helpful in improving the teaching abilities of those who attended, more importantly it was a yearly reminder that education was an essential component of the department's mission.
In 2008, it was named the Layton F. Rikkers Education Retreat to honor our past Chair of Surgery who held the education of medical students and residents as a high priority. The surgeons who have served as visiting professors to the retreat are a virtual "who's who" of surgical education in the United States.
---
Previous Speakers
---
1998 – Craig Gjerde, PhD
1999 – Deb DaRosa, PhD
2000 – Gary Dunnington, MD
2001 – Ajit Sachdeva, MD
2002 – Thomas Krummel, MD
2003 – Stephen R.T. Evans, MD
2004 – John Leeman Tarpley, MD
2005 – Richard K. Reznick, MD
2006 – Yolanda Becker, MD
2007 – Jo Shapiro, MD
2008 – Bruce L. Gewertz, MD
2009 – Mary E. Klingensmith, MD
2010 – David Rogers, MD
2011 – Ajit Sachdeva, MD
2012 – Carlos Pellegrini, MD
2013 – Julie Freischlag, MD
2014 – Frank R. Lewis, MD
2015 – Gerald M. Fried, MD
2016 – Leigh A. Neumayer, MD, MS
2017 – David R. Farley, MD
2018 – Gurjit Sandhu, PhD
2019 – Carol-Anne Moulton, MD, PhD, MEd
2020 – Karen Brasel, MD
2022 — Brigitte Smith, MD, MHPE, FACS, FSVS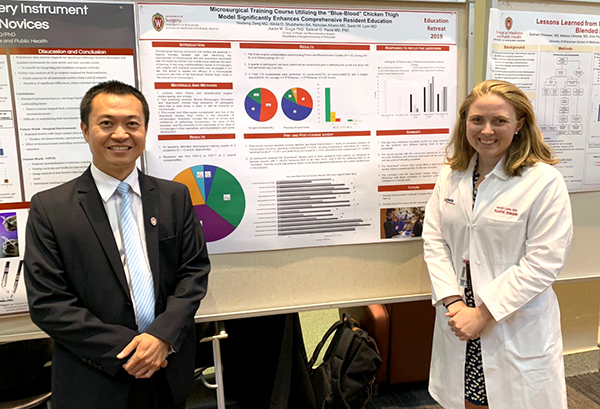 25th Annual Layton F. Rikkers Education Retreat