Liu Vascular Research Laboratory
The mission of the Liu lab is to advance the fundamental knowledge of biology and contribute to healthy living through research and therapeutic development. Toward this mission, Dr. Liu and her trainees are engaged in multiple basic and translational research projects. Their experimental approach utilizes a combination of cutting-edge technologies including CRISPR-mediated gene editing, single cell RNA sequencing, proteomics, and gene therapy. Current basic research topics include cell fate determination, programmed necrosis, inflammation, epigenetics, as well as matrix biology. The translational research of the lab focuses on pathophysiology, diagnosis, and treatment of aortic aneurysm and venous thrombosis. To effectively study human disease, Dr. Liu has established productive collaborations with basic scientists and clinicians from a wide range of scientific and medical disciplines.
Dr. Liu is a passionate mentor who is committed to training of next generation of cardiovascular investigators. She has built a laboratory that fosters innovation, independence, and collaboration. She also directs/co-directs several training programs for trainees at various stages.
Primary Research
Regulatory Mechanism underlying Cell Death
Abnormal cell death contributes to the pathophysiology of multiple human diseases. Owing to recent scientific advances, we now know that cell necrosis, previously thought to be incidental, can be regulated by intracellular signaling mechanisms. Necroptosis is a form of regulated cell necrosis that requires activation of receptor interacting protein kinase 1 and 3 (RIPK1 and RIPK3). Dr. Liu and her trainees are the first to demonstrate that necroptosis is an important pathological event contributing to the development of aortic aneurysm, a common vascular disorder characterized by progressive weakening and dilatation of aorta. Their more recent data suggests that RIPK3 contributes to venous thrombosis as well. The group has discovered a novel class of inhibitors to RIPK1 and RIPK3 that show high therapeutic potentials.
Currently, the Liu group investigates two fundamental questions in the context of vascular disease: how RIPK3 is regulated and how it signals. The group has shown that diseased blood vessels contain higher levels of RIPK3 than normal vessels. Subsequent studies using mouse models suggest that a transcription enhancer may be responsible for the epigenetic regulation of the Ripk3 gene. A new mouse line that bares the mutation of the enhancer was created using CRISPR-Cas9 gene editing technique.
Compared to apoptosis, the signaling mechanism required for necroptosis is less understood. Prior studies identified that phosphorylation of MLKL by RIPK3 is a critical event. The Liu lab investigates other potential RIPK3 substrates and their roles in necroptosis of vascular cells.
Cell-cell Communications
The arterial wall contains three cellular layers: intima, media and adventitia. In order for blood vessels to maintain proper vascular tune, all cells need to work in synergy. In disease, cells from different layers communicate injury as well as repair signals. Using multiple rodent models of arterial injury, the Liu lab demonstrated that medial smooth muscle cells promote endothelial regeneration by secreting soluble factors. Currently, the group investigates how smooth muscle cells communicate with the inflammatory cells as well as the blood clotting system through extracellular vesicles (EVs). EVs are cell-derived membranous structures that have a variety of important biologic functions including cell-cell communications. Using proteomic tools, Dr. Liu's trainees identified several protein cargos that are unique to EVs released by cells undergoing necroptosis. They are investigating the role of EVs in pathogenesis of aneurysm and thrombosis.
Matrix Biology
Increasing evidence indicates the role of extracellular matrix proteins is far beyond providing supporting matrix to cells. Recently, the Liu lab discovered the matrix protein thrombospondin-1 (TSP1) is necessary for monocytes/macrophages to efficiently infiltrate tissues. Currently, the group combines single-cell RNA sequencing with a conditional knockout approach to address the molecular mechanisms whereby macrophage TSP1 promotes the inflammatory response during aneurysm development.
Translational Studies
screening chemical libraries. The therapeutic potential of the new inhibitors was demonstrated in mouse models of aortic aneurysm as well as venous thrombosis. Through collaboration with chemists in School of Pharmacy, the Liu lab is working on translating their inhibitors into therapies. In addition, the group is working on establishing the role of plasma RIP3 as a biomarker for aortic aneurysm.
Collaborators
Ying Ge, PhD, Department of Cellular and Regenerative Biology
Kristen Masters, PhD, School of Engineering
Jon Matsumura, MD, Department of Surgery (Vascular Surgery)
John Sheehan, MD, Department of Medicine (Hematology)
Nader Sheibani, PhD, Department of Ophthalmology & Visual Sciences
Weiping Tang, PhD, School of Pharmacy
Xudong Wang, PhD, School of Engineering
Ying Shen, MD, PhD, Baylor College of Medicine
Scott LeMaier, MD, PhD, Baylor College of Medicine
Peter Henke, MD, Michigan University School of Medicine
Harold Singer, PhD, Albany Medical Center
Contact Dr. Liu
Bo Liu, PhD
Professor 
(608) 263-5931
liub@surgery.wisc.edu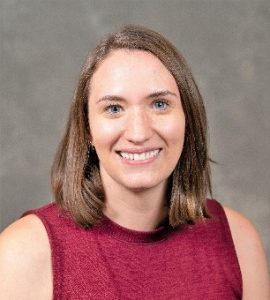 Amelia Stranz
Lab Manager
(608) 265-1102
stranz@surgery.wisc.edu