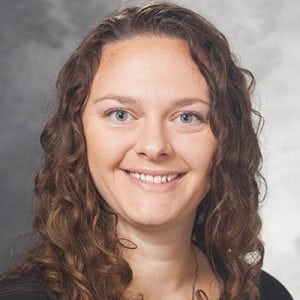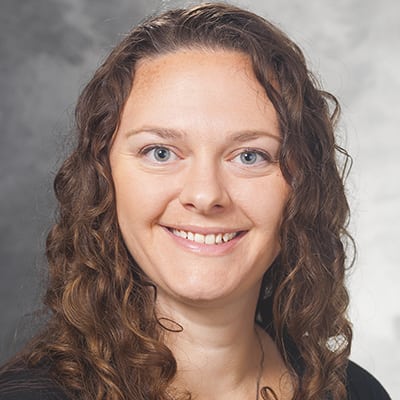 Amber L. Shada, MD, FACS
Associate Professor
UW Health General Surgery at The American Center
Division of Minimally Invasive Surgery
shada@surgery.wisc.edu
(608) 263-1036
Administrative Assistant: (608) 263-1036
4602 Eastpark Blvd
Suite 3525
Madison, WI 53718
Education
MD, University of Wisconsin School of Medicine and Public Health, Madison, WI, 2007
Research Fellowship, Human Immune Therapy Center, University of Virginia School of Medicine, 2011
General Surgery Residency, University of Virginia School of Medicine, Charlottesville, VA, 2014
Fellowship in Advanced Endoscopic and Laparoscopic Gastrointestinal Surgery, The Oregon Clinic/Providence Portland Medical Center, Portland, OR, 2015
Clinical Specialties
Dr. Shada is fellowship trained in Advanced Endoscopic and Laparoscopic Gastrointestinal Surgery, and is board certified in General Surgery. She specializes in minimally invasive techniques for esophageal and gastric disorders, abdominal wall hernias, and gall bladder disorders. She also has special expertise in advanced endoscopic surgery.
Dr. Shada provides a wide range of services including Appendectomy, Cholecystectomy (Gallbladder Removal), Endoscopic Mucosal Resection for Barrett's Esophagus, Laparoscopic and Robotic Gastrectomy, Laparoscopic and Robotic Heller Myotomy, Laparoscopic and Robotic Nissen Fundoplication, Laparoscopic and Robotic Paraesophageal Hernia Repair, LINX Reflux Management System for GERD, Open and Laparoscopic Hernia Repair, Peroral Endoscopic Mytomy (POEM), Redo Anti-Reflux Surgery, Transoral Incisionless Fundoplication (TIF) , Ventral / Abdominal Hernia Repair.
Research Interests
Dr. Shada's research interests focus on endoscopic device development, clinical trials in esophageal, foregut and general surgery, and clinical outcomes in esophageal and foregut surgery.
Recent Publications