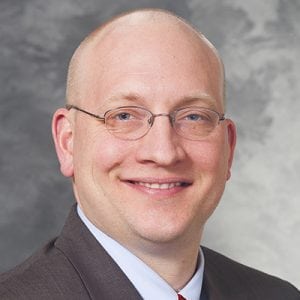 Daniel E. Abbott, MD, FACS
Professor
Surgical Director, UW Health Liver and Pancreas Center
Division of Surgical Oncology
abbott@surgery.wisc.edu
(608) 262-2025
Administrative Assistant: (608) 262-2025
600 Highland Avenue
Box 7375, Clinical Science Center
Madison, WI 53792
Education
MD, University of Washington School of Medicine, Seattle, Washington, 2003
General Surgery Residency, Northwestern University/Feinberg School of Medicine, Chicago, Illinois, 2010
Research Fellowship, Children's Memorial Research Center/Northwestern University, Division of Cancer Biology and Epigenomics, Chicago, Illinois, 2008
Surgical Oncology Fellowship, Department of Surgical Oncology, The University of Texas MD Anderson Cancer Center, Houston, Texas, 2012
Clinical Specialties
Dr. Abbott is certified by the American Board of Surgery and is a Fellow of the American College of Surgeons. Trained specifically in cancer surgery at The University of Texas MD Anderson Cancer Center, his clinical focus is on gastrointestinal malignancies, as well as melanoma and sarcoma. He performs both traditional and laparoscopic resections for cancers of the liver, pancreas, and stomach. As Director of Cytoreductive and Hyperthermic Intraperitoneal Chemotherapy (HIPEC) Surgery, he is particularly interested in patients with peritoneal spread of appendiceal, colorectal and ovarian cancers. Dr. Abbott is active in a number of national organizations, including the Society of Surgical Oncology, the American Hepatopancreaticobiliary Association, the Association for Academic Surgery, and the Society of University Surgeons.
Dr. Abbott provides a wide range of services including Bile Duct Resection, Caudate Resection, Cryoablation, Cyst Fenestration (Unroof Liver Cyst), Cytoreductive Surgery with HIPEC, Frey Procedure, Gastrectomy – Partial or Total, Hemihepatectomy (Hepatectomy), Laparoscopic Liver Resection, Laparoscopic Pancreatectomy, Liver Resection, Liver Tumor Ablations, Melanoma Completion Lymph Node Dissection (Axillary and Groin), Melanoma Sentinel Lymph Node Biopsy, Melanoma Wide Local Excision and Skin Closure, Obstructed Pancreatic Duct Drainage (Peustow Procedure), Pancreatic Head Resection, Pancreaticoduodenectomy, Pancreatic Pseudocysts Drainage, Pancreatic Resections, Radical Cholecystectomy, Radiofrequency Ablation, Right / Left Extended Hemihepatectomy (Hepatectomy), Wedge Resection of the Liver, Whipple Procedure.
Research Interests
Dr. Abbott, a health services researcher, focuses on cost-effectiveness, systems efficiency, and socioeconomic disparity in cancer care. He is particularly interested in identifying opportunities to maintain or enhance cancer care using technology in a patient-centered manner and thereby helping patients access expert cancer care in more personalized settings.
Recent Publications