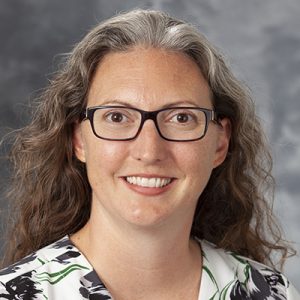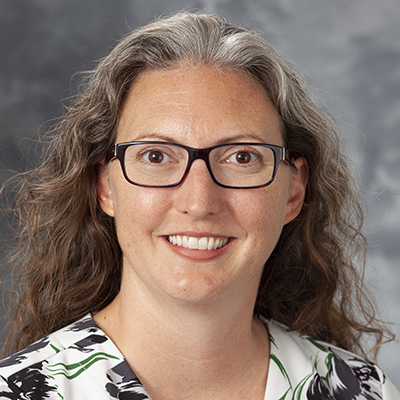 Specialties
Dawn M. Elfenbein, MD, MPH, FACS
Associate Professor
Division of Endocrine Surgery
Medical Student Clerkship Director
elfenbein@surgery.wisc.edu
(608) 263-1387
Administrative Assistant: (608) 263-1387
Clinical Sciences Center
600 Highland Avenue
Madison, WI 53792-7375
Education
MD, Johns Hopkins School of Medicine, 2006
MPH, University of North Carolina, 2009
Research Postdoctoral Fellowship, Cecil G. Sheps Center for Health Services Research, 2010
General Surgery Residency, Duke University Hospital, 2013
Endocrine Surgery Fellowship, University of Wisconsin, 2015
Surgical Education Research Fellowship, Association for Surgical Education, 2015
Clinical Specialties
Dr. Elfenbein is a board certified general surgeon with fellowship training in Endocrine Surgery. She is a high-volume endocrine surgeon who treats diseases of the thyroid, parathyroid and adrenal glands. She has a particular interest in treatment decision making in benign inflammatory thyroid conditions such as Graves' disease, but is an expert in all aspects of endocrine surgery including thyroid cancer. She uses several state of the art techniques to treat surgical endocrine disorders (radioguided parathyroidectomy, minimally invasive parathyroidectomy, laparoscopic adrenalectomy, retroperitoneal adrenalectomy, minimally invasive thyroidectomy, four-gland parathyroid exploration, and treatment of recurrent or persistent hyperparathyroidism).
Dr. Elfenbein provides a wide range of services including Adrenal Surgery, Central Neck Dissection, Endocrine Surgery, Fine Needle Aspiration (FNA), Laparoscopic Adrenalectomy, Minimally Invasive Parathyroidectomy, Minimally Invasive Radioguided Parathyroidectomy (MIRP), Modified Radical Neck Dissection, Neck Ultrasound, Open Adrenalectomy, Parathyroid Surgery, Resection Of Substernal Goiter, Retroperitoneoscopic Adrenalectomy, Subtotal Parathyroidectomy, Thyroidectomy, Thyroid Lobectomy, Thyroid Surgery, Total Thyroidectomy, Four-gland parathyroid evaluation, Parathyroid Autotransplant.
Research Interests
Dr. Elfenbein's main research focus is on surgical education. She is working to address clinical teaching effectiveness across the spectrum of medical student and resident education. This work uses a multidisciplinary, collaborative approach to develop teaching effectiveness tools that are reliable and valid, but also easy to put into place.
She also conducts clinical research working on Graves' disease and other inflammatory thyroid diseases, hyperparathyroidism, thyroid cancer, and adrenal disorders.
Recent Publications