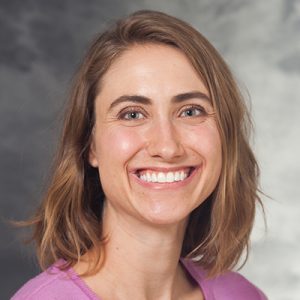 Specialties
Katherine M. Gast, MD, MS
600 Highland Ave.
Madison, WI 53792-0001
Education
MS, University of Michigan School of Public Health, Ann Arbor, MI, 2009
MD, University of Michigan Medical School, Ann Arbor, MI, 2010
Integrated Residency, Plastic Surgery, University of Michigan, Ann Arbor, MI, 2016
Subspecialty Fellowship in Gender Affirming Surgery and Microsurgical Breast Reconstruction, University Hospital, Ghent, Belgium, 2017
Clinical Specialties
Dr. Gast specializes in reconstructive plastic surgery and has advanced training in gender affirming surgery (vaginoplasty, phalloplasty, breast augmentation, and mastectomy) and autologous microsurgical breast reconstruction (DIEP flaps). She also performs a wide range of adult reconstructive and cosmetic surgery. Dr. Gast is the medical director of the UW Health Comprehensive Gender Services Program.
Dr. Gast provides a wide range of services including Abdominal Wall Reconstruction, Abdominoplasty, Breast Augmentation, Breast Reconstruction, Breast Reduction, Chest Wall and Thoracic Reconstruction, Facial Feminization Surgery, Gender Mastectomy, Labiaplasty, Lower Extremity Reconstruction, Penile Inversion, Vaginoplasty, Phalloplasty, Sternal Wound Reconstruction, Tracheal Shave.
Research Interests
Dr. Gast's research is focused on patient reported outcomes in gender affirming surgery.
Recent Publications