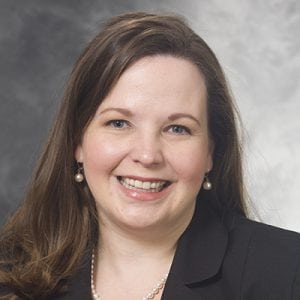 Specialties
Kristin Long, MD, MPH, FACS
Associate Professor
Division of Endocrine Surgery
longk@surgery.wisc.edu
(608) 263-1387
Administrative Assistant: (608) 263-1387
Clinical Sciences Center
600 Highland Avenue
Madison, WI 53792-7375
Education
MD, Texas Tech University Health Sciences Center, Lubbock, Texas, 2009
Graduate Certificate in Clinical and Translational Science, University of Kentucky, Lexington, Kentucky, 2013
Internship, University of Kentucky Department of General Surgery, Lexington, Kentucky, 2009-2010
Residency, University of Kentucky Department of General Surgery, Lexington, Kentucky, 2010-2015
Research Fellowship, University of Kentucky Department of General Surgery, Lexington, Kentucky, 2012-2013
Endocrine Surgery Fellowship, MD Anderson Cancer Center, Houston, Texas, 2015-2016
MPH, University of Wisconsin School of Medicine and Public Health, 2019
Honors
Co-Chair of the Global Affairs Committee for the Association for Academic Surgery
Vice-Chair of the Global Surgery Committee for the American Association of Endocrine Surgeons
Clinical Specialties
Dr. Long is certified by the American Board of Surgery and completed her subspecialty fellowship training in Endocrine Surgery at the University of Texas MD Anderson Cancer Center in Houston, Texas. She specializes in treating both benign and malignant disease of the thyroid, parathyroid and adrenal glands. She employs multiple operative techniques, including total thyroidectomy, central and lateral neck dissections, minimally invasive parathyroidectomy, retroperitoneoscopic adrenalectomy, and intraoperative parathyroid hormone testing. She is a member of several specialty societies, including the American College of Surgeons, the American Association of Endocrine Surgeons, and the Association for Academic Surgery.
Dr. Long is particularly interested in the surgical treatment and management of thyroid carcinoma and hereditary endocrine disorders such as Multiple Endocrine Neoplasia syndromes. She is also interested in global surgery, particularly in developing countries, and improving access to specialized care for patients with unique endocrine disorders.
Dr. Long provides a wide range of services including Adrenal Surgery, Central Neck Dissection, Endocrine Surgery, Fine Needle Aspiration (FNA), Laparoscopic Adrenalectomy, Minimally Invasive Parathyroidectomy, Minimally Invasive Radioguided Parathyroidectomy (MIRP), Modified Radical Neck Dissection, Neck Ultrasound, Open Adrenalectomy, Parathyroid Surgery, Resection Of Substernal Goiter, Retroperitoneoscopic Adrenalectomy, Subtotal Parathyroidectomy, Thyroidectomy, Thyroid Lobectomy, Thyroid Surgery, Total Thyroidectomy.
Recent Publications