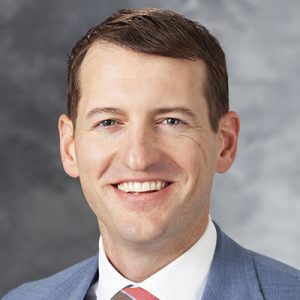 Luke Funk, MD, MPH, FACS
Associate Professor
Director of MIS Research
Chief of General Surgery, William S. Middleton VA 
Division of Minimally Invasive Surgery
funk@surgery.wisc.edu
Clinic: (608) 263-7502
Administrative Assistant: (608) 263-1036
600 Highland Ave
MC 7375
Madison, WI 53792-0001
Education
MD, Loyola University Chicago Stritch School of Medicine, Maywood, IL, 2005
MPH, Harvard School of Public Health, Boston, MA, 2009
General Surgery Residency, Brigham and Women's Hospital, Boston, MA, 2012
Fellowship in Minimally Invasive Surgery, The Ohio State University Wexner Medical Center, Columbus, OH, 2013
Clinical Specialties
Dr. Funk is fellowship trained in Minimally Invasive Surgery and Bariatric Surgery and is board certified in General Surgery. He is a member of the Society of American Gastrointestinal and Endoscopic Surgeons, the American Society of Metabolic and Bariatric Surgeons, and the American College of Surgeons. He specializes in minimally invasive techniques for bariatric and metabolic surgery, esophageal and gastric disorders, abdominal wall hernias, and gall bladder disorders.
Dr. Funk provides a wide range of services including Appendectomy, Cholecystectomy (Gallbladder Removal), Laparoscopic Adjustable Gastric Band, Laparoscopic and Robotic Gastrectomy, Laparoscopic and Robotic Heller Myotomy, Laparoscopic and Robotic Nissen Fundoplication, Laparoscopic and Robotic Paraesophageal Hernia Repair, Laparoscopic Roux-en-Y Gastric Bypass, Laparoscopic Vertical Sleeve Gastrectomy, LINX Reflux Management System for GERD, Open and Laparoscopic Hernia Repair, Peroral Endoscopic Mytomy (POEM), Ventral / Abdominal Hernia Repair.
Research Interests
Dr. Funk's research focuses on national patterns of surgical care, access to surgical care and improving the quality of surgical care. He also studies obesity treatment and the decision-making involved in the care of obese patients. He conducts his research at the University of Wisconsin and VA Hospitals.
Recent Publications