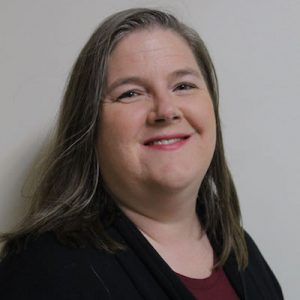 Randi Cartmill, MS
Health Services Researcher III
Randi has worked in health services research since 2007, joining WiSOR in 2016. Her interests are in improving the quality of care and patient outcomes, the use of technology in health care and the quality of working life for clinicians. Her work at WiSOR centers on improving outcomes for geriatric patients after surgery and managing the team analyzing the Wisconsin Health Information Organization (WHIO) database, a large claims dataset including most Wisconsin payers. She has also studied deimplementation and patient outcomes in pediatric surgery, the cognitive work and teamwork of primary care clinicians, electronic health record (EHR) design, process change and quality improvement, the impact of health information technology on workflow, and medication safety.
Randi is experienced with qualitative, quantitative and mixed methods. On the qualitative side, she conducts interviews and observations and has helped in the design and conducting of focus groups. She has extensive experience in analyzing qualitative data. Her quantitative skills include survey design and methods and analysis of large datasets such as the Healthcare Cost and Utilization Project (HCUP), Wisconsin Hospital Association, and WHIO. She also has extracted usable data sets from electronic health records and other non-research sources. She performs analyses in Stata and SPSS using a variety of statistical methods and is learning to use SQL and SAS.
Randi works with Julia Berian.
cartmill@surgery.wisc.edu
(608) 263-9316
K6/117D
Education
MS, Sociology, University of Wisconsin-Madison, 1999
AB with honors, Sociology, Stanford University, 1993