The Division of Vascular Surgery at the University of Wisconsin Department of Surgery 0-5 Integrated Vascular Surgery Residency started in 2009 and accepts one resident a year. We aim to train the future leaders in vascular surgery. This residency program is designed to produce surgeons who can provide comprehensive care to the vascular patient and be expected to fully participate in the rapid expansion of the field of vascular surgery, both clinically and academically. Two years of dedicated academic development/research time after the second clinical year are a part of the program to help achieve this goal.
We provide incremental, progressive clinical training in core general surgery and vascular surgery during the program, with a focus on areas that will be critically important to the needs of a practicing vascular specialist. The trainees will be exposed to a variety of practice settings including a large academic medical center, two community hospitals, a VA hospital, and an outpatient vein center. Over the course of the five-year training period, vascular residents will spend a total of 18 months on core surgery rotations and 42 months on vascular surgery rotations.
There is one position available each year. We will accept application materials through ERAS.
Please explore this website and view this PowerPoint for more details about our program. Additionally feel free to email us with any questions.
Paul D. DiMusto, MD– Program Director
Kyla M. Bennett, MD – Associate Program Director
Contact Us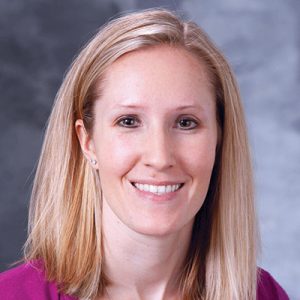 Sarah Hays, MS
GME Program Coordinator
(608) 890-0554
hayss@surgery.wisc.edu