The Division of Vascular Surgery at the University of Wisconsin Department of Surgery obtained RRC approval of its 0-5 Vascular Surgery Residency in 2009 and accepts one resident a year. Our fourth graduate from the program finished in June 2018. This residency program is designed to produce surgeons who can provide comprehensive care to the vascular patient and be expected to fully participate in the rapid expansion of the field of vascular surgery, both clinically and academically. Major goals of this integrated program include:
Provide incremental, progressive training in core surgery and vascular surgery during the five-year program
Focus on areas that will be critically important to the needs of a practicing vascular specialist
Over the course of the five-year training period, vascular residents will spend a total of 24 months on core surgery rotations and 36 months on vascular surgery rotations.
There is one position available each year. We will accept application materials through ERAS beginning September 15, 2019.
Please explore this website, view this PowerPoint and the below video for more details about our program. Additionally feel free to email us with any questions.
John Rectenwald, MD, MS – Program Director
Paul D. DiMusto, MD – Associate Program Director
Contact Us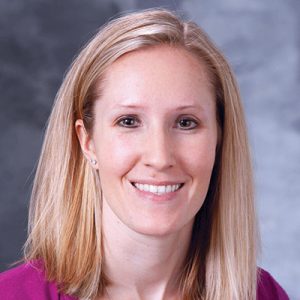 Sarah Hays, MS
GME Program Coordinator
(608) 890-0554
hayss@surgery.wisc.edu