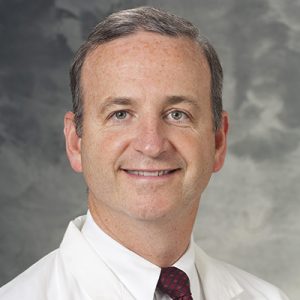 Michael L Bentz, MD
Professor
Layton F. Rikkers MD Chair of Surgical Leadership
Professor of Surgery, Pediatrics and Neurosurgery
Division of Plastic Surgery
bentz@surgery.wisc.edu
(608) 263-1367
600 Highland Avenue
Box 3236, Clinical Science Center
Madison, WI 53792
Education
MD, Temple University, Philadelphia, PA
Residency in Surgery, Temple University Hospital, Philadelphia, PA
Fellowship in Microvascular Research, University of Pittsburgh Medical Center, Pittsburgh
Residency in Plastic and Reconstructive Surgery, University of Pittsburgh Medical Center, Pittsburgh
Clinical Specialties
Dr. Bentz is certified by the American Board of Surgery and the American Board of Plastic Surgery. Dr. Bentz's practice focuses on plastic and reconstructive surgery for infants and children. He has special interests in pediatric hand surgery; cleft lip and palate surgery; chest, abdominal wall, and extremity reconstruction; and the treatment of birthmarks and vascular lesions. He also performs general reconstruction of the adult trunk, extremities, and head and neck.
Dr. Bentz provides a wide range of services including Brachial Plexus Surgery, Breast Reduction, Carpal Tunnel Release, Chest Wall and Thoracic Reconstruction, Congenital Defects, Digital Replantation, Ear Surgery (Otoplasty), Extended Efforts in Limb Salvage, Gynecologic Oncology Reconstruction, Lower Extremity Reconstruction, Microvascular Reconstruction, Mohs Defect Reconstruction, Nerve Repair, Pediatric Hand Surgery, Pediatric Plastic Surgery, Skin Cancer Reconstruction, Tendon Repairs.
Research Interests
Dr. Bentz's research interests focus primarily on outcomes in gynecologic oncology reconstruction and intra- and extra thoracic reconstruction as well as educational outcomes.
Recent Publications