The Division of Pediatric Surgery provides comprehensive surgical consultation and care for infants and children in Wisconsin and across the Midwest. Its pediatric surgeons are all fellowship trained and hold board certifications in pediatric surgery and general surgery, as designated by the American Board of Surgery. They are recognized as exemplary surgeons and clinicians, and are renowned nationally and internationally as leaders in the field of pediatric surgery.
The Division provides surgical expertise in all areas of pediatric surgery including advanced minimally invasive surgery (laparoscopy and thoracoscopy), neonatal and congenital diseases, oncologic surgery, chest wall deformities, esophageal and gastroesophageal reflux, colon and rectal surgery, trauma, endocrine surgery, hernia and testicular surgery, and hepatobiliary pancreas surgery.
Research in the Division of Pediatric Surgery has grown tremendously over the past several years. The Division is committed to outstanding clinical outcomes and identifying potential areas of basic science breakthroughs for infants with surgical diseases.
The research endeavors within the Division of Pediatric Surgery are focused on meshing these two expectations. Clinical research includes the development and participation in multi-institutional trials focusing on improving trauma care, managing postoperative pain, and treating various surgical diseases of the chest and abdomen. The basic science research programs are investigating causes and treatments for various intestinal diseases including short gut, intestinal atresia, neuroblastoma, and lung development.
The Pediatric Surgery Team at the University of Wisconsin and American Family Children's Hospital work with all pediatric subspecialties to provide multidisciplinary care for all infants and children, regardless of level of illness. Through interdisciplinary collaboration and family- and patient-centered care, it is their expectation that patients and families will receive exemplary care during times of stress and concern, and subsequently outstanding surgical outcomes.
Leadership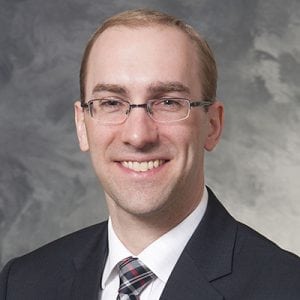 Chair and Professor
(608) 262-0466
leys@surgery.wisc.edu
The General Surgery Residency Program consists of an academic general surgery track, which matches six residents each year, and a community general surgery track, which matches one resident each year...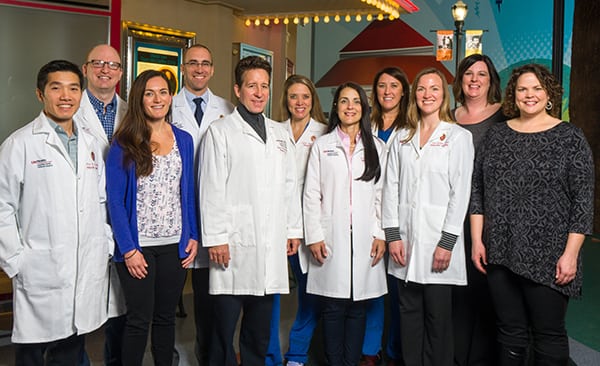 Contact Us
H4/738 Clinical Science Center
600 Highland Avenue
Madison, WI
53792-7375
Phone: (608) 263-9419
Fax: (608) 261-1876
pediatric@surgery.wisc.edu
Mission Statement
The mission of the Division of Pediatric Surgery at the American Family Children's Hospital and University of Wisconsin is to provide leadership in advanced surgical care and outstanding patient outcomes for infants and children throughout Wisconsin and neighboring states. The Pediatric Surgeons, Advanced Practice Nurses and other team members excel in quality, innovation, education and academics, through cutting-edge clinical and basic science research, and focus on patient- and family-centered care of infants and children.