Welcome to the University of Wisconsin General Surgery Residency Program. The program is under the direction of Ann P. O'Rourke, MD, MPH. The residency program consists of an academic general surgery track, which matches six residents each year, and a rural general surgery track, which matches one resident each year. All residents are selected each year through the National Resident Matching Program (NRMP)
Program highlights include:
A rich and diverse clinical and operative experience at 3 diverse local hospitals
Completion of more than 1,000 cases throughout residency
Robust didactic and skills/simulation curriculum
2 years of academic development/ research development
Optional global health rotations
Diverse pool of residents including a typical 50/50 gender distribution
Residents receive training under the supervision of 34 full-time, specialty-trained faculty in the General Surgery Divisions and another 33 full-time faculty in the Divisions of Pediatric Surgery, Cardiothoracic Surgery, Vascular Surgery and Transplantation. The General Surgery faculty's academic and clinical concentrations are: breast surgery, hepatobiliary, pancreatic, gastrointestinal surgery, surgical oncology, colorectal surgery, bariatric surgery, and acute care surgery (trauma, critical care, burn surgery).
On all services, we emphasize the longitudinal care of patients, from pre-operative evaluation, in-hospital management, to post-operative care. Residents are exposed to the various subspecialties of surgery mainly during the PGY-1 and PGY-2 years. In addition to specialty-specific general surgery rotations, we offer rotations in pediatric surgery, vascular surgery, cardiac surgery, thoracic surgery, endoscopy, transplantation, and anesthesia. In the fourth and fifth clinical years, the resident is the "chief" of the service.
Residents will be supported through two years of dedicated research between their second and third years of clinical training and will be able to take advantage of the University of Wisconsin's and Department of Surgery's world-class research opportunities. The Department and University have a diverse portfolio of funded research opportunities for surgical research, including: basic science and translational, health services/outcomes, biomedical engineering, and surgical education. During the research time, residents will complete an individualized research-training curriculum designed to develop the knowledge and skills for your future scholarly pursuits. In addition to working with a faculty research mentor (usually within the Department of Surgery), residents will be trained in experimental design, manuscript writing, grant writing, biostatistics, and many other pertinent topics. Each year our residents average approximately 40 first-authored publications in peer-reviewed journals and present at most major national conferences.
The UW Department of Surgery prides itself on training the next generation of academic surgeons. Nearly all of our graduating residents pursue additional fellowship training and a significant number pursue academic careers. As a graduate of the UW general surgery residency, you will be well prepared to become one of tomorrow's surgical innovators, educators and leaders.
Contact Us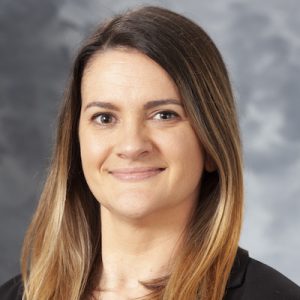 Angie Badura, MAEd
GME Program Administrator
(608) 263-1377
badura@surgery.wisc.edu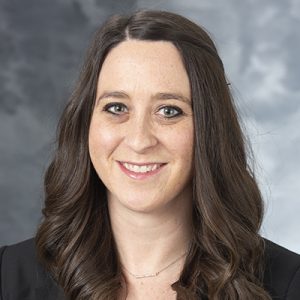 Betsy Golomski
GME Program Manager
(608) 262-8727
golomski@surgery.wisc.edu