Applying
To be considered for the General Surgery residency program, please make sure the following materials reach our offices by November 1 through ERAS (Electronic Residency Application Service):
Completed application form
Three letters of recommendation
A personal statement of interest
Your medical school transcript
A letter of support from your Dean

USMLE

 Scores
Note: We will accept only those application materials sent electronically through ERAS.
For information regarding visas, please refer to the Graduate Medical Education Criteria for Visa Sponsorship.
All application files will be reviewed by our selection committee. We will inform you by email of their decision regarding an interview. If you move, it is important that you send us written notice of your change of address, telephone number, and email address.
Note: There are no off cycle PGY2-PGY5 residency openings available at this time.
We look forward to hearing from you soon.
---
University of Wisconsin General Surgery 2022 Match Pledge
We are thrilled that you are interested in our program and in the spirit of transparency wanted to put out a statement regarding Match Season
We have 6 categorical academic positions for which we will interview 80 candidates
We have 1 categorical rural/community position for which we will interview 20 candidates
Interviews will be offered by November 1, 2021, to fill the 100 slots
We will NOT invite more candidates to interview than we have interview slots available
If a slot opens up due to a cancellation by a candidate, additional invites may be sent out through our last interview on January 6, 2022
All interviews will be virtual and will take place on the following dates:

Friday, December 3
Thursday, December 9 (Rural/Community)
Wednesday, December 15
Monday, January 3
Thursday, January 6

We will certify our rank list prior to our first in-person social event on Monday, January 10, 2022
If the local rules allow, we will host two in-person social events in Madison for you to get a glimpse into the city:

Monday, January 10
Thursday, January 27
Contact Us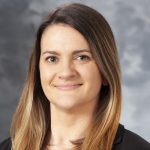 Angie Badura, MAEd
GME Program Coordinator
(608) 263-1377
badura@surgery.wisc.edu