Welcome to the General Surgery Residency Program at the University of Wisconsin! It is a great privilege and my utmost pleasure to lead this outstanding residency program, and I strongly encourage all students applying in surgery to explore the opportunity of joining our family here in Madison.
The core mission of our residency program is to train tomorrow's leaders in American surgery. Work towards this mission begins on the first day of internship, when our residents find themselves immediately and completely integrated into the department's clinical and academic activities. During your five years of clinical training in our program you will be exposed to all aspects of surgical disease in a variety of clinical settings. Residents rotate through both general surgery and surgical subspecialty rotations, including breast, colorectal, hepatobiliary and pancreatic surgery, endocrine, bariatric, endoscopy, foregut, trauma, critical care, pediatric, vascular, transplant, and acute care surgery, under the direction of members of our outstanding surgical faculty. In the senior years of residency, there are options for flexibility in training to accommodate additional time in your chosen subspecialty.
Residents spend most their time at University Hospital, a prominent regional and national referral center, but they also participate in rotations at four other sites in the Madison Metropolitan area. Physically attached to University Hospital are two other teaching institutions integral to the training of our residents, the William S. Middleton Veterans Hospital and the American Family Children's Hospital, which provide residents with unique clinical experiences that compliment those at University Hospital. In addition, Meriter Hospital, located in downtown Madison, provides our residents with a broad surgical experience in a community hospital setting. On the east side of Madison, The American Center, a low-acuity, high throughput hospital with a focus on endocrine and minimally invasive surgery, provides residents with a high caseload without the burden of a significant inpatient census. At each of these sites, our residents participate in every level of the operative, perioperative, and clinic-based care of surgical patients.
Our residency program has two separate tracks. The six residents who match into our academic track are encouraged to spend two years dedicated to their academic development in between their second and third years of clinical training. Our department is recognized for its world-class research in the areas of basic science, translational sciences, health services and outcomes, surgical education, medical ethics, and clinical trials. During these two years, residents will present at national meetings, publish manuscripts, and develop all of the skills necessary for a successful career in academic surgery. Our rural residency track matches one resident annually to complete five consecutive years of clinical training. In addition to their core general surgical training, the rural residents are exposed to experience in orthopedics, obstetrics, and an increased focus on endoscopy to prepare them for independent practice in a rural setting immediately following their residency training.
Lastly, as an academic department of surgery, we expect that our residents will be actively involved in the teaching of both their junior residents and the University of Wisconsin medical students. We strive to recruit residents with a passion and talent for education, and our residents frequently receive awards from the medical students for their outstanding teaching.
I truly believe that our residency is one of the elite programs in the country. While the clinical and academic opportunities at the University of Wisconsin are second to none, the best thing about our program is undeniably the people. The housestaff and faculty are one big happy family, and we sincerely hope you will consider joining us. On Wisconsin!
Sincerely,
Ann P. O'Rourke, MD, MPH
Program Director
(608) 262-6246
orourke@surgery.wisc.edu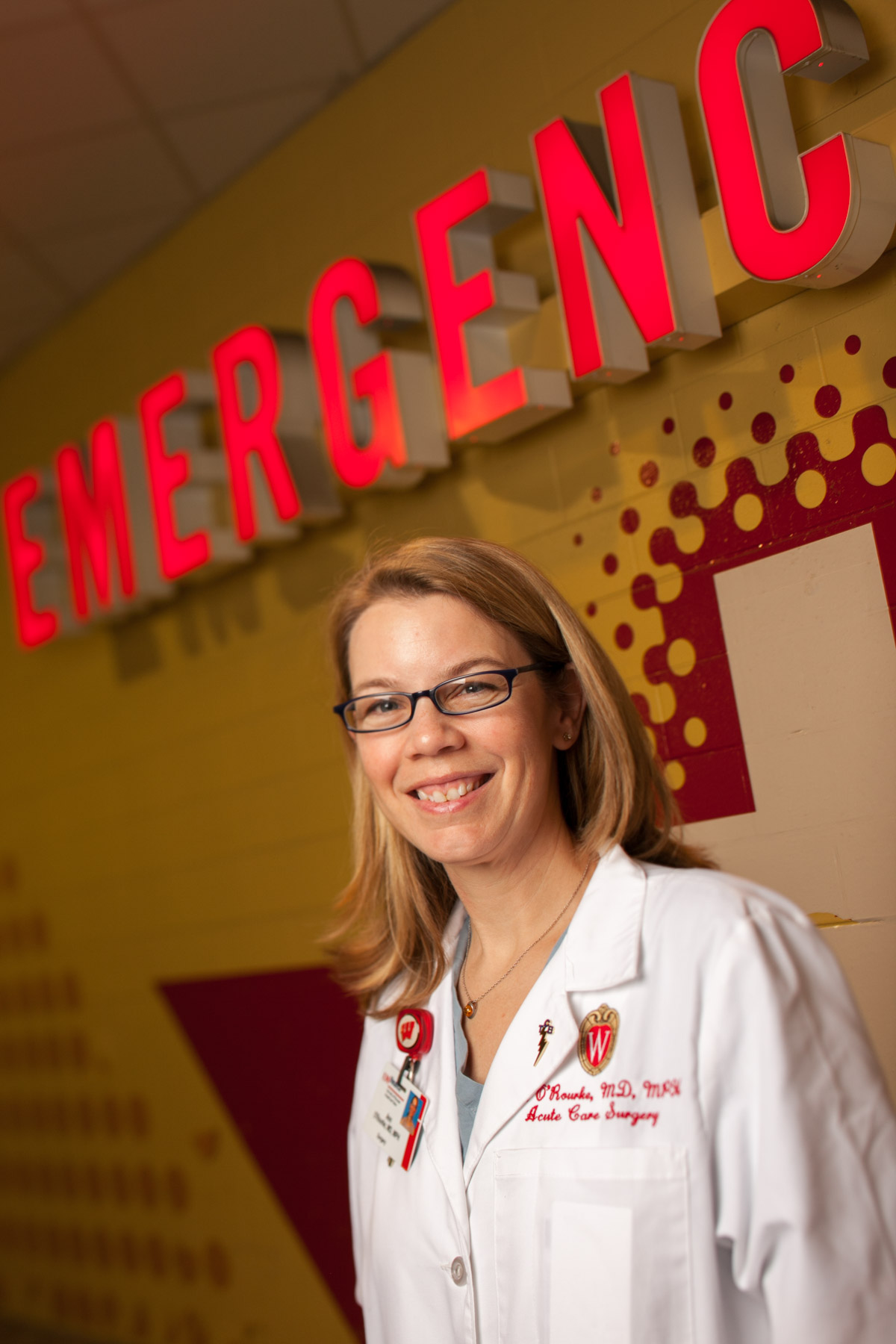 Contact Us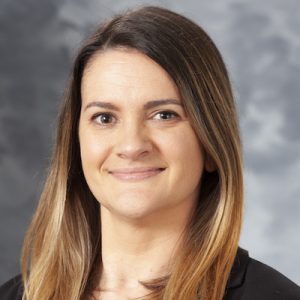 Angie Badura, MAEd
GME Program Coordinator
(608) 263-1377
badura@surgery.wisc.edu