The Department of Surgery believes strongly in the role of the surgeon in the continuous care of his or her patients. Throughout your residency in the Division of General Surgery, you will see patients both pre- and postoperatively on every service. The only exceptions will be when you leave the service for another rotation.
PGY-1
Your initial year is primarily dedicated to pre- and postoperative care, but you will perform many basic operations – for example, hernia repair, removal of pilonidal cysts, appendectomies, and simple mastectomies. You will gain broad experience from rotations through a variety of surgical specialties. In addition to our general surgery rotations, you will do rotations in thoracic surgery, vascular surgery, pediatric surgery, and transplantation. Residents gain broad general surgery experience at a private community hospital and at a VA hospital. The Division of General Surgery provides opportunities to participate in a laparoscopic training course including didactics, basic surgical skills, a simulator course, and an animal lab.
PGY-2
The second year is organized to give you experience in additional surgical specialties with an emphasis on trauma and critical care. You will rotate on the burn service, cardiac surgery service, trauma service, surgical intensive care unit, emergency general surgery, and a private hospital general surgery service. You will do a Quality Improvement clinical rotation, in which you will work with a team of residents, faculty and hospital staff to design and implement a Quality Improvement project. Rotations outside of the department occur on anesthesiology and endoscopy.
Residents have the option of taking two additional research years between their second and third years of clinical residency. The University of Wisconsin in general and Department of Surgery in particular have a variety of funding options that can be tailored for most types of research. Along with many funding opportunities to do basic science, translational and clinical research, recent residents have pursued research in biomedical engineering, health services, education, ethics and international medicine. Our residents have been tremendously successful at presenting and publishing their research during their research years. You can also enroll in an advanced degree program during your research years.
PGY-3
Your third year consists of general surgery rotations at UW Hospital and Clinics and the adjacent William S. Middleton Memorial Veterans Hospital. You will be first assistant on many major operations. You are the primary surgeon on most operations of moderate difficulty – e.g., complex herniorraphy, mastectomy, cholecystectomy, partial colectomy and thyroid lobectomy. On the transplant service at UW Hospital you will perform many of the cadaveric renal transplants, most of the vascular access procedures, and a majority of the general surgical operations on patients on the transplant service. You will also get plenty of operative experience in surgical oncology, breast, endocrine, colorectal and vascular surgery.
PGY-4
The fourth year will be the first to provide you with senior responsibilities. You will be the senior resident on the pediatric surgery and trauma surgery services. Additional time is spent on thoracic and vascular rotations. We also have built in an elective rotation for residents to focus on areas of interest and/or need during this crucial clinical year of residency.
Chief Residency
Your chief residency consists of six rotations. At UW Hospital you will be chief resident of the following services: hepatobiliary/surgical oncology, emergency general surgery, colo-rectal surgery and bariatric/minimally invasive surgery. You will also be chief of the general surgery services at the VA Hospital and at Meriter Hospital. The remaining rotations include an acute care service, breast and endocrine and minimally invasive surgery.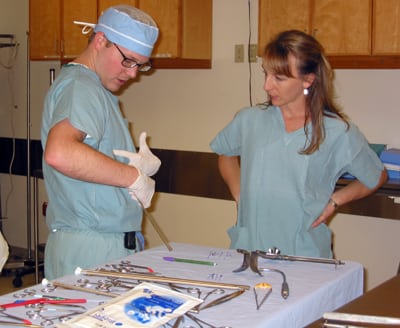 Contact Us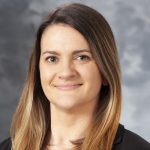 Angie Badura, MAEd
GME Program Coordinator
(608) 263-1377
badura@surgery.wisc.edu
Rotation Schedule
PGY-1
PGY-2
PGY-3
PGY-4
PGY-5
Orange (Colorectal)
UWHC
General Surgery
Meriter Hospital
Blue (Breast/Surg Onc)
UWHC
Pediatric Surgery
UWHC
Blue (Surg Onc/HPB)
UWHC
Blue (Surgical Oncology)
UWHC
Trauma Day
UWHC
Transplant
UWHC
Trauma Day
UWHC
Orange (Colorectal)
UWHC
Gold (Endocrine/Bariatric)
UWHC
SICU (2 Rotations)
UWHC
Gold (Endocrine)
UWHC
Trauma Night
UWHC
Gold (MIS/Bariatric)
UWHC
Pediatric Surgery
UWHC
Trauma Night
UWHC
Vascular Surgery
UWHC/VAH
General Surgery
UWHC
Emergency General Surgery
UWHC
Thoracic
UWHC
Anesthesia/Quality Improvement
UWHC
Orange (Colorectal)
UWHC
Thoracic/Elective
UWHC
General Surgery
Meriter
Transplant
UWHC
Endoscopy
UWHC
General Surgery
VA Hospital
General Surgery
VA Hospital
Emergency General Surgery
UWHC
Burn
UWHC
Transplant
UWHC
Vascular
UWHC
Emergency General Surgery
UWHC
General Surgery (3 rotations)
UWHC
Pediatric Surgery
UWHC
General Surgery
VA Hospital
Cardiac Surgery
UWHC
General Surgery
Meriter Hospital