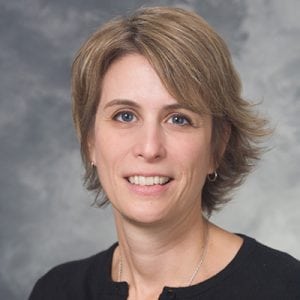 Dr. Anne Lidor is Professor of Surgery and the Co-fellowship Director. She completed the MIS/Bariatric Fellowship at Johns Hopkins University SOM and was fellowship director there for five years. She joined the faculty at the UW as chief of the Division of MIS, Foregut and Bariatric Surgery in November 2015. Dr. Lidor has expertise in complex and reoperative benign foregut disease, bariatric surgery, and MIS esophagectomy and gastrectomy for malignant disease. Her principal research interests focus on minimally invasive surgical outcomes with an emphasis on the development of quality metrics.
Anne O. Lidor, MD, MPH 
Professor 
(608) 263-1036
lidor@surgery.wisc.edu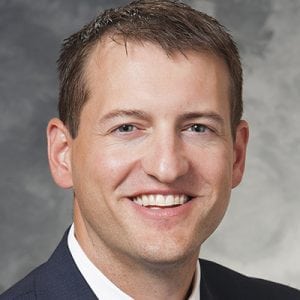 Dr. Luke Funk is Assistant Professor of Surgery and is fellowship trained in MIS and bariatric surgery. His clinical interests include bariatric surgery, hernia surgery, and endoscopic and surgical management of foregut disease. Dr. Funk's research focuses on national patterns of surgical care, access to surgical care and improving the quality of surgical care.
Luke Funk, MD, MPH 
Assistant Professor 
(608) 263-1036
funk@surgery.wisc.edu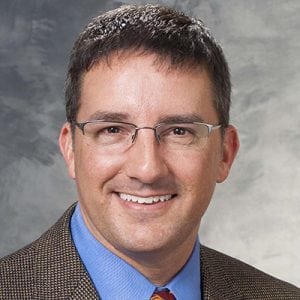 Dr. Michael Garren is Clinical Professor of Surgery and has expertise in minimally invasive bariatric surgery as well as other advanced laparoscopic procedures, including colon, antireflux, and hernia surgery. Dr. Garren is medical director of the UW Health Medical and Surgical Weight Management Program and is past president of the Wisconsin Surgical Society.
Michael J Garren, MD 
Clinical Professor 
(608) 263-1036
garren@surgery.wisc.edu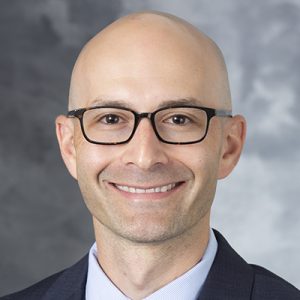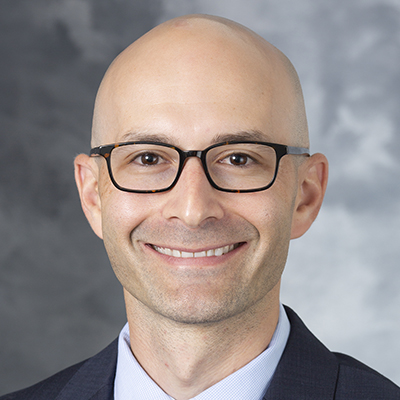 Dr. Harris studies the mechanistic intersection between bariatric surgery, metabolism, and aging. Using complex surgical models in mice, his current lab efforts focus on how bariatric surgery effects the process of cellular senescence and by doing so, mitigates metabolic diseases and extends healthspan.
David Harris, MD
Assistant Professor
(608) 263-1036
daharris6@wisc.edu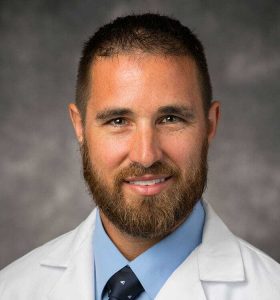 Dr. Juza is fellowship trained in Minimally Invasive Surgery and Abdominal Wall Reconstruction and is board certified in General Surgery. He is a member of the Society of American Gastrointestinal and Endoscopic Surgeons, the Americas Hernia Society, and the American College of Surgeons. He specializes in complex abdominal wall reconstruction including robotic and open reconstruction, surgical endoscopy, and minimally invasive surgery.
Ryan Juza, MD
Assistant Professor
(608) 265-2391
juza@surgery.wisc.edu
Dr. Amber Shada is Assistant Professor of Surgery and is fellowship trained in advanced endoscopic and laparoscopic gastrointestinal surgery. She specializes in minimally invasive techniques for esophageal and gastric disorders, abdominal wall hernias, and gall bladder disorders. She also has special expertise in advanced endoscopic surgery. She graduated from University of Wisconsin School of Medicine and Public Health and completed her residency training at the University of Virginia. She did a fellowship in minimally invasive, foregut, and advanced endoscopy at The Oregon Clinic at Providence Portland Medical Center. Her clinical practice spans the breadth of general surgery, with focus on advanced interventional endoscopy for esophageal and gastric pathology.
Amber L. Shada, MD
Assistant Professor (CHS)
(608) 263-1036
shada@surgery.wisc.edu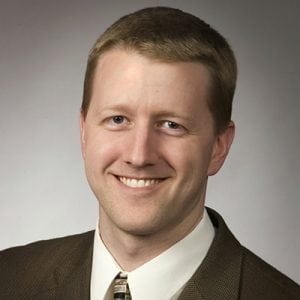 Dr. Sloan is certified by the American Board of Surgery, is a fellow in the American College of Surgeons and member of the Americas Hernia Society. He specializes in adult general surgery including the treatment of appendicitis, breast disease, colon cancer, gallbladder disease, gastroesophageal reflux, hernias, parathyroid and thyroid disease. Dr. Sloan offers many of these procedures using minimally invasive/laparoscopic approaches.
Michael Sloan, MD, FACS
Associate Professor
(608) 263-1036
sloan@surgery.wisc.edu