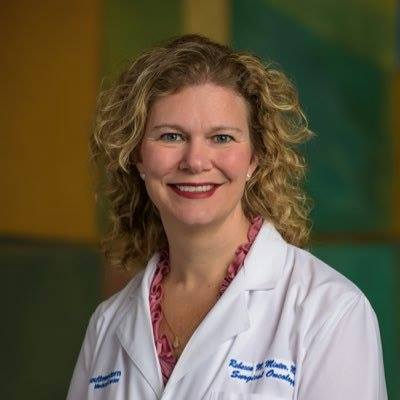 Dr. Rebecca Minter will become the next chair of the Department of Surgery at the University of Wisconsin School of Medicine and Public Health. Minter comes to Wisconsin from the University of Texas Southwestern, where she is the Alvin Baldwin Jr. Chair in Surgery, vice chair of clinical operations and finance, and chief of the Hepato-Pancreato-Biliary Surgery Section in the Department of Surgery.
Minter earned her undergraduate degree, magna cum laude, at the University of Denver and her medical degree at the University of Texas Southwestern Medical Center. She completed her residency in general surgery and research fellowship training at the University of Florida College of Medicine.
Minter is a national leader in academic surgery. She is an oncologic surgeon whose innovative research ranges from new approaches for assessing the impact of surgical education on outcomes to the hierarchical decomposition of surgical technique.
She has held a number of national and international leadership positions, including immediate past president of the Society of University Surgeons and the Fellowship Council, and current president of the Americas Hepato-Pancreato-Biliary Association.
"Our school's Department of Surgery has a remarkable tradition of innovation and excellence in our tripartite missions of clinical care, research, and education" said Dr. Robert Golden, dean of the UW School of Medicine and Public Health. "Minter is incredibly well prepared to advance each of these missions, and to provide strategic leadership for our integrated academic health system, UW Health."
The Department of Surgery is one of the leading academic surgical programs in the nation. It is comprised of more than 100 full-time faculty and 500 additional full-time staff. Its surgeons perform almost 22,000 operations per year for pediatric and adult patients in the specialties of cardiothoracic surgery, general surgery, otolaryngology-head and neck surgery, plastic and reconstructive surgery, transplant surgery and vascular surgery.v Minter's appointment is effective January 1, 2018. She will also hold the Anthony Curreri Chair.