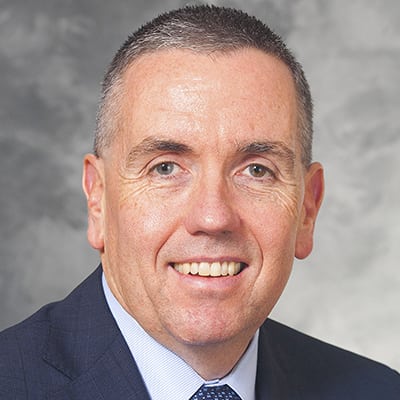 Congratulations to David Foley, MD, who was promoted to the rank of Professor (CHS), effective July 1, 2018. The unanimous vote of the promotions committee reflects Dr. Foley's outstanding service as a researcher and a leader.  Dr. Foley's research accomplishments include NHS-funded transplant research and clinical trials. His leadership is reflected in his many past and present roles in transplant and surgery associations, and in his service in active military duty and as Colonel in the Medical Corps of the Army Reserves.
Dr. Foley is the Surgical Director of the Liver Transplant Program at the VA Hospital, which is the 3rd busiest liver program in the VA system. He also serves as the Program Director of our Abdominal Transplant Surgery Fellowship.
Congratulations on this well-deserved achievement, Dr. Foley!