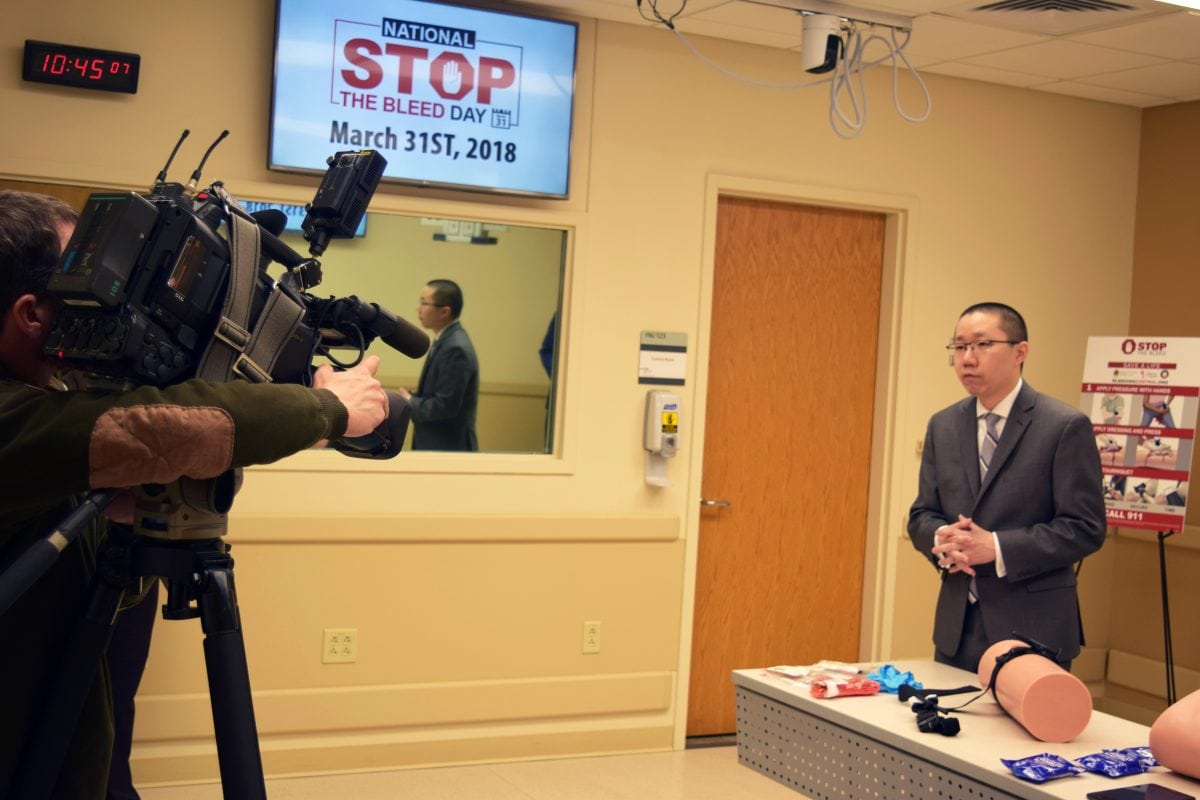 Trauma is the leading cause of death for individuals under the age of 30 and the fourth leading cause of death for all ages. One way individual citizens can be prepared for trauma scenarios is through Stop the Bleed training, which teaches people how to stop massive bleeding in emergencies. On March 30th, our trauma team held a press conference to raise the awarenss of Stop the Bleed and let people know how they could get involved.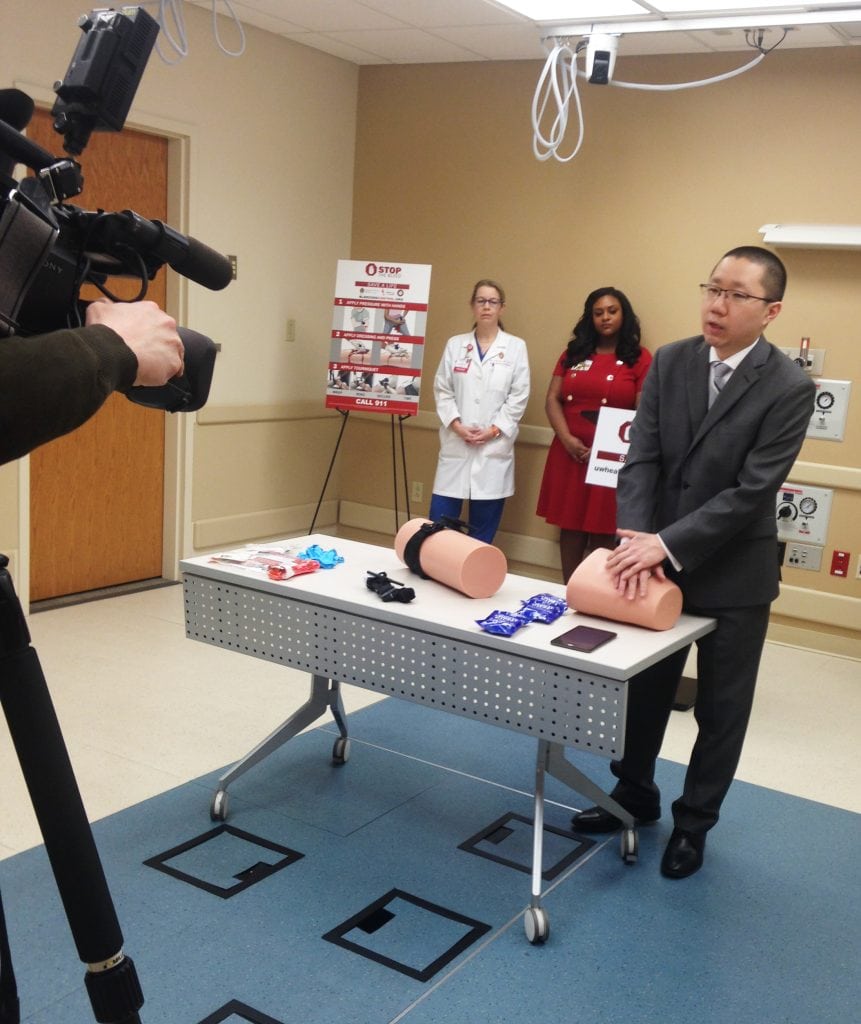 Stop the Bleed
The Stop the Bleed campaign was initiated by a federal interagency workgroup convened by the National Security Council Staff, and was developed by the Department of Defense. The outreach campaign is now coordinated by the American College of Surgeons and the Hartford Consensus.
In our Department, Dr. Hee Soo Jung has been the lead surgeon for our public Stop the Bleed trainings, which all members of the trauma division have been giving across the community in schools, police departments, and other public agencies. Adult trauma prevention coordinator Aurielle Smith has also supported this outreach.
Wisconsin Trauma Awareness Day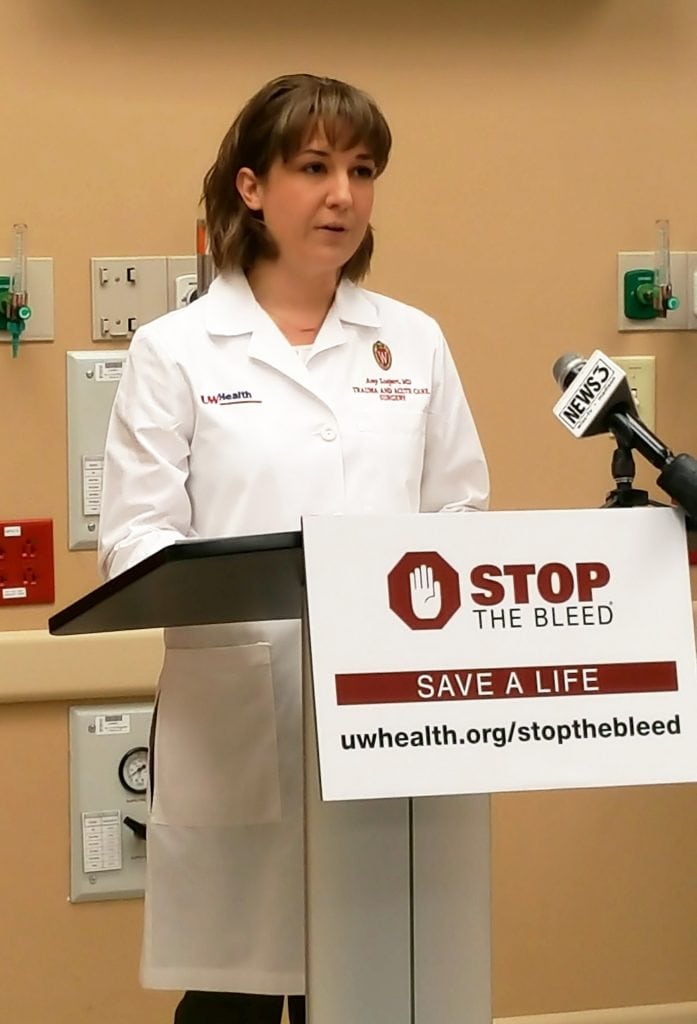 Not only is March 31st National Stop the Bleed Day, but with legislative advocacy from Dr. Amy Liepert, Wisconsin is also raising awareness of trauma prevention with Wisconsin's first annual Wisconsin Trauma Awareness Day.
Learn more about Wisconsin Trauma Awareness Day and Dr. Liepert's Advocacy >>
Stop the Bleed training at UW Health
You can learn more about Stop the Bleed and find ways to get involved on UW Health's website at www.uwhealth.org/stopthebleed.