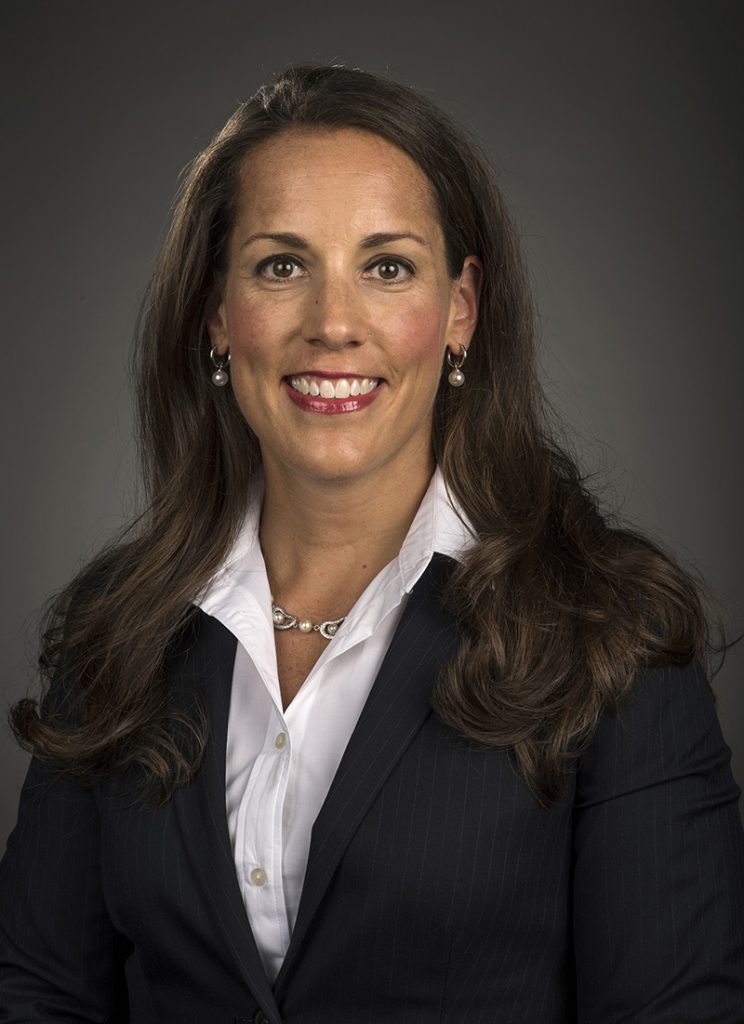 As many friends of the Department know, Mary Marshall, our current Department Administrator, is retiring after 30 years of service. While Mary leaves big shoes to fill, we are pleased to announce our new Administrator, Nicole Jennings, MA.
Nicole, who currently serves as an Associate Dean of the UW Business School, will join the Department on November 8.
"We're so excited to welcome Nicole as she takes on this challenging new role as my administrative partner in leading the department to ever greater heights," Department Chair Rebecca Minter, MD, said.
Nicole earned a Bachelor of Science in Business Administration from Marquette University, an MA in Public Policy from Loyola University Chicago, and has completed multiple Executive Education Courses at the Kennedy School of Government and Harvard Law School. Nicole started her career in global banking at LaSalle Bank Corporation of Chicago. After her experience in commercial banking, Nicole joined Marquette University as Associate Director and Adjunct Faculty in the Center for Real Estate in the College of Business Administration.
In 2010, Nicole joined the University of Wisconsin-Madison to run the Center for Financial Security in the School of Human Ecology. In 2013, she was recruited to the School of Business, where she has served and taught for the past 8 years, most recently as Associate Dean for Academic Affairs and Administration. Nicole is fluent in Spanish and has led business school classes and educational experiences in Chile and Spain.
"Since 2010 I have had the pleasure of serving UW – Madison, most recently as the Associate Dean for Academic Affairs and Administration in the School of Business," said Nicole. "The opportunity to collaborate with Dr. Minter will enable me to leverage my diverse skills in research administration, human resources, financial stewardship, organizational resiliency, and resource optimization to support the long-term vitality of the Department and the School of Medicine and Public Health."
Nicole and her husband, Phil Jennings, the Senior Lead Pilot for UW Med Flight and a commercial real estate developer, live in downtown Madison. In her free time, Nicole enjoys traveling, fitness, reading, volunteering as a therapy team with her Labrador Retriever Tucker, and working with Phil on restoring their farm in Spring Green.
Please join us in welcoming Nicole to our outstanding team of leaders.