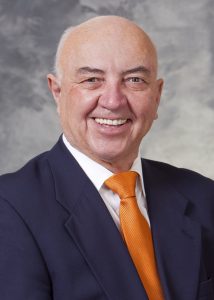 Transplant surgeon Hans Sollinger, MD, PhD, has been awarded the Pioneer Award by the American Society of Transplant Surgeons (ASTS). The award is the most distinguished award bestowed upon an individual by the ASTS for a significant contribution to the field of transplantation.
Dr. Sollinger is the Folkert O. Belzer Professor of Surgery. He received his MD and PhD degrees from the University of Munich, and completed his surgical residency at UW in 1980 and joined the faculty that same year. He served as Chair of the Division of Transplantation from 1995 to 2009.
"Dr. Sollinger is being awarded the Pioneer Award for his remarkable achievements in transplantation, including advances in pancreas transplantation, development of immunosuppression, training the next generation of transplant surgeons, and advancing a novel surgical therapy for loin pain hematuria with kidney auto-transplantation," Division Chief Dixon Kaufman, MD, PhD, said.
Dr. Sollinger's research interests include gene therapy for type 1 diabetes.