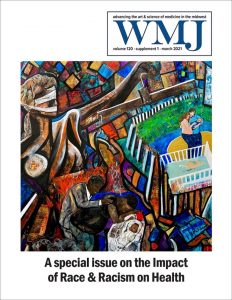 A team of Wisconsin Department of Surgery plastic surgery residents and students from the Wisconsin School of Medicine and Public Health has published a study on racial disparities in postoperative outcomes in a recent special issue of The Wisconsin Medical Journal on the impact of race and racism on health.
The team published the article "Evaluation of Racial Disparities in Postoperative Outcomes Following Breast Reconstruction at a Single Institution in Wisconsin" in the March special issue, which focused on how the health of Wisconsinites is affected by race and racism. The issue features original research, editorial content and artwork from more than 60 Wisconsin health professionals, researchers, and community members.
The Wisconsin Medical Journal is a peer-reviewed, indexed scientific journal that shares original work from health care and public health professionals throughout the Midwest.