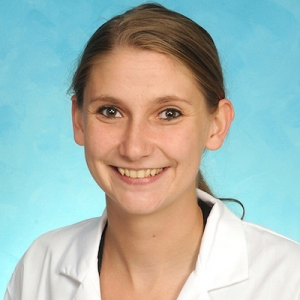 Our community mourns the loss of Kelsey Musgrove, MD, who was found deceased on April 3 after going missing during a solo hiking trip in northern Wisconsin.
Dr. Musgrove, a surgeon who started a cardiothoracic fellowship with the University of Wisconsin Department of Surgery in August of last year, was a dearly loved and deeply valued member of the UW-Madison School of Medicine and Public Health and the UW Health medical system. She was held in the highest esteem by her colleagues for her incisive intelligence and surgical excellence. Close friends and passing colleagues alike regarded her as a rising star with unbridled potential.
She is remembered by faculty and staff at Florida International University Herbert Wertheim College of Medicine in Miami, where she completed her MD degree, as an outstanding student and leader. During her time there, she was one of only 20 recipients of the Society of Thoracic Surgeons "Looking to the Future" Scholarship and earned honors in multiple specialties while helping to lead several medical student organizations. She continued to take on leadership roles and earn accolades during her residency at West Virginia University School of Medicine in Morgantown, and was a member of the national medical honor society Alpha Omega Alpha as well as the American College of Surgeons, American Medical Association, Society of Thoracic Surgeons, and Association of Women Surgeons.
Achievement is not Dr. Musgrove's only legacy, however. She prioritized helping others, finding time throughout her medical training and burgeoning career to volunteer for mission trips to Haiti, assist first-generation and low-income high school students to prepare for college, and support early literacy efforts by reading to children waiting for appointments at a community health center. Her care for others was also evident in the way she supported her colleagues by helping establish a resident mentorship and wellness program at WVU, and through the exceptionally effective and warm guidance she provided medical students during their surgery clerkships.
Kelsey was a bright light who impacted all those whose lives she touched with her incredibly kind spirit. We will miss her greatly.