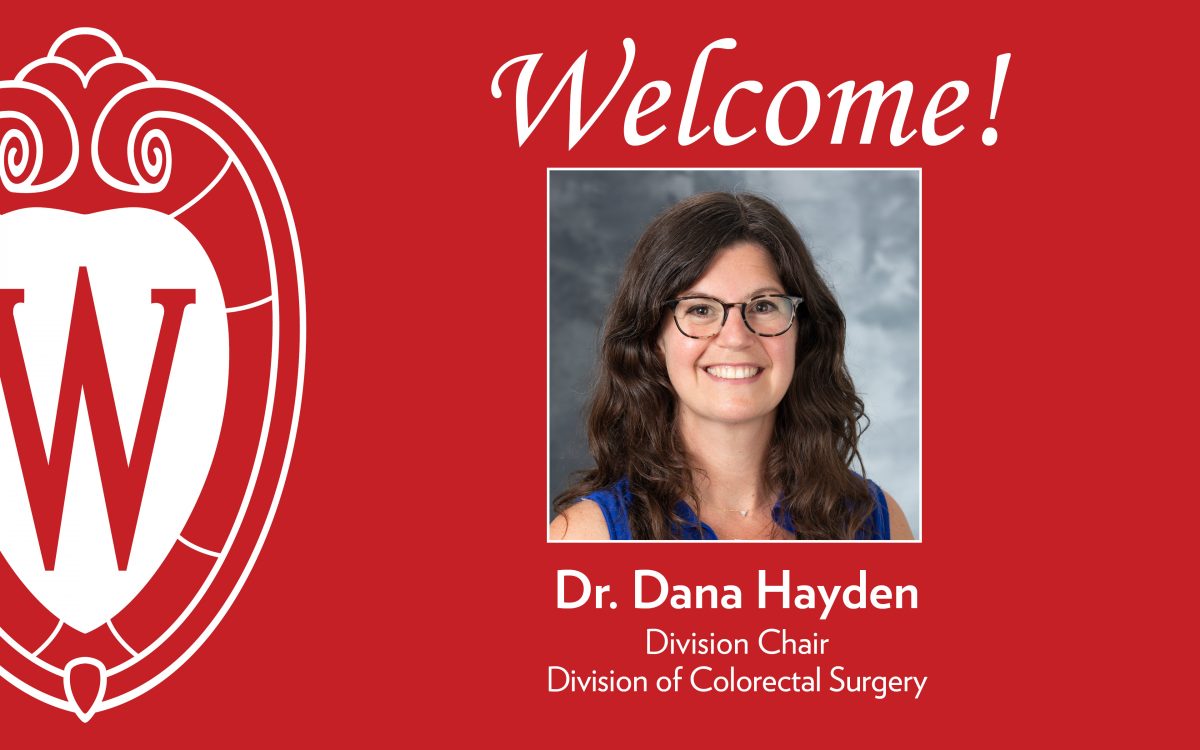 We are thrilled to welcome Dana Hayden, MD, MPH, as our new Chair in the Division of Colon and Rectal Surgery.
Dr. Hayden joins us a Professor and will lead the Division of Colon and Rectal Surgery, the work of which spans clinical practices at the University Hospital, the Digestive Health Center, the William S. Middleton Memorial Veteran's Hospital, and Unity-Point Meriter.
Previously, Dr. Hayden was the Division Chief of Colon and Rectal Surgery and the Rectal Cancer Program Director at Rush University Medical Center in Chicago, IL, where she was a key leader in expanding the university's colorectal surgery footprint in both the OR and the research lab. She was also an Associate Professor and Director of Clinical Research, and presented her and her institution's work on a worldwide scale.
During her time at Rush University, Dr. Hayden established both the Pelvic and Abdominal Health Center and the Complicated Inflammatory Bowel Disease (IBD) Clinic. She also established the Rush Cook County Collaborative for Outcomes Research, and will be continuing her research at Wisconsin Surgery by developing an outcomes-centered program focused on sarcopenia and surgical outcomes, health disparities of rectal cancer care, and colorectal cancer screening.
Dr. Hayden completed her undergraduate education at the University of Virginia in Charlottesville, VA, and her MPH at the University of Illinois at Chicago. She then obtained her MD and completed a residency at Rush Medical College before completing a fellowship in Colon and Rectal Surgery at the Cleveland Clinic in Weston, FL. Dr. Hayden comes to Wisconsin after many years in the Chicago area, including roles as an Associate Professor of Surgery at Loyola University Medical Center and her wide palette of work at Rush University.
Dr. Hayden assumes the role of Division Chair on October 1, 2022. Her tireless work to expand the field of colon and rectal surgery as a provider and researcher will inform her leadership of the Division of Colon and Rectal Surgery.