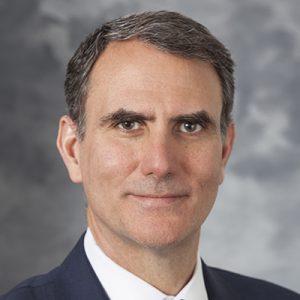 Researchers in the UW Department of Surgery and the UW Department of Family Medicine and Community Health received a three-year, $600,000 research grant to test an opioid misuse intervention in surgical patients. Ben Zarzaur, MD, MPH, chair of the Division of Acute Care and Regional General Surgery and the Sylvia and Royal Lichtfeldt Burn Center Professor, and Randall Brown, MD, PhD, professor of Family Medicine and Community Health and director of the UW Center for Addictive Disorders, will lead the study. "This line of research addresses the twin epidemics of injury and opioid misuse that are affecting our state and our nation," said Zarzaur. "Our goal is to improve the quality of life of injured patients and to help them avoid misuse of opioids by actively supporting them in the time when they are most vulnerable – just after discharge from the hospital."
Funded by the Wisconsin Partnership Program, the project will pilot test an intervention to prevent opioid misuse and possible progression to opioid use disorder among patients who are treated for a traumatic injury. The study will take place at UW Health and the Medical College of Wisconsin, the two largest trauma centers in Wisconsin, and involves randomly assigning 107 patients who are admitted to the trauma surgical unit to one of four groups: standard trauma care coordination, enhanced trauma care coordination, training in pain coping skills, or combined enhanced trauma care coordination + pain coping skills training. The study team will collect information about opioid use and patient-reported pain severity and functional impact in all four groups for the duration of their hospital stay and up to 6 months after they are discharged. In addition, at 1-month post-discharge, patients will be assessed for risk of opioid misuse, and those who are determined to be at moderate or high risk will be re-assigned to an intervention group that offers a higher level of preventive care.
Using the study data, the researchers will be able to determine which of the four treatment groups has the lowest level of opioid misuse at 6 months post-discharge. They will also be able to determine the effects of increasing the level of care for patients who are considered to be at moderate-to-high risk of misuse. Zarzaur and Brown will then use these results to plan a full-scale national study that can be conducted at multiple sites. Ultimately, these results may be used to improve patient care and aid efforts to address the opioid crisis in the United States by identifying the risk for opioid misuse in surgical trauma patients and intervening appropriately to prevent progression to opioid use disorder. "Our research team is very excited about this opportunity and we look forward to getting started on this important work," said Zarzaur.