Since its creation in 1966, the UW Transplant Program has been a leader in clinical service, research and training. Surgeons in the Division of Transplantation have made innovative discoveries that are used throughout the world, including the development of the gold standard organ preservation solution, "UW Solution," advancing organ preservation through pulsatile perfusion, and development of immunosuppression leading the pivotal trial of mycophenolate mofetil.
The Division of Transplantation is one of the most experienced transplant programs in the nation. Nearly 18,000 individuals have received transplants at UW since 1966. Recently, we surpassed 1,800 pancreas transplants, making the UW Transplant Program the second-busiest program in the world. The Division of Transplantation has also performed over 11,000 kidney and over 2,700 liver transplants. The UW transplant program is consistently among the most active programs in the US, with our pancreas transplant activity ranked #1 in the nation year after year.
Research is a high priority at the University of Wisconsin Division of Transplantation. Transplant faculty are involved in multiple types of research, including basic, translational, and clinical research. Numerous NIH awards are supporting our research to enhance our knowledge of basic research immunobiology that will pave the way to enhance long-term survival for organ transplants and to minimize and even eliminate the need for chronic immunosuppression through novel tolerance induction protocols. In 2018, the Division of Transplantation received over $5.8 million in total extramural research funding of which $3.8 million was awarded by the National Institutes of Health. We are also actively engaged in developing new therapeutics and preservation techniques that will enhance donor organ function and promote long-term survival through clinical protocols of normothermic preservation.
Educating and training the next generation of transplant surgeons and scientists are among our highest priorities. The Abdominal Transplant Surgery Fellowship has provided highly sought and outstanding training opportunities for over 30 years. The division also leads the NIH-supported T32 University of Wisconsin Transplant Research Training Program.
Transplant Facilities: The UW Department of Surgery's Division of Transplantation, one of the most experienced transplant programs in the nation, has a dedicated clinical trials staff to facilitate budget and contract negotiation, study coordination, and regulatory oversight. The Division is currently staffed with a Director, 3 clinical research specialists (some with extensive knowledge in laboratory techniques), 1 clinical research nurse, and a regulatory specialist. In addition, there are research laboratories led by Drs. Dixon Kaufman, David Al-Adra, Matthew Brown, Will Burlingham, Luis Fernandez, Josh Mezrich, John Odorico, Robert Redfield, and Hans Sollinger. Research facilities also include an ~80 square foot laboratory to process human blood and tissue samples. Equipment includes biosafety hoods, -20 freezers, -80 freezers (monitored centrally), and multiple centrifuges. For more advanced sample processing, the program utilizes laboratory space in the adjacent Wisconsin Institutes for Medical Research (WIMR). The WIMR laboratory consists of a dedicated islet isolation/culture facility (200 sq. feet), wet lab area (450 sq. feet) and shared access to state-of-the-art equipment. The WIMR lab also has access to histology and flow cytometry facilities.
Abdominal Transplant Surgery Fellowship: The Abdominal Transplant Surgery Fellowship at the University of Wisconsin is a two-year fellowship accredited by the American Society of Transplant Surgeons (ASTS). We train two fellows per year, and each fellow becomes certified in kidney, liver and pancreas transplantation. Our fellows participate in a high number of abdominal organ transplants and multi-organ procurements. In 2019, we performed 330 solitary kidney transplants, 99 liver transplants, 46 pancreas transplants, 130 laparoscopic donor nephrectomies, and 140 deceased donor organ procurements, of which 37 were DCD donor recoveries.
Throughout the course of the fellowship, fellows gain in-depth clinical experience in both adult and pediatric transplantation. Fellows rotate on four separate rotations that include 1) liver and small-bowel transplant and hepatobiliary surgery; 2) kidney transplant; 3) pancreas transplant and live donor nephrectomy; and 4) deceased donor organ procurement. The rotations range from one- to two-month blocks. Fellows are trained in the techniques of kidney, pancreas, liver, and small bowel transplantation, live donor nephrectomy, live donor hepatectomy, hepatobiliary surgery, liver and pancreas allograft biopsies, and the management of immunosuppression and post-transplant complications. In a collegial manner, our fellows are exposed to the true multidisciplinary approach to transplant care by working closely with fellows and faculty in Transplant Nephrology and Hepatology.
Our training program also includes multiple educational and patient care conferences to expand the knowledge of our fellows. Weekly conferences include patient selection meetings for liver, kidney, and pancreas transplant recipients, multidisciplinary primary liver tumor conference, transplant morbidity and mortality conference, and live donor selection meeting. Fellows also attend a weekly journal club which is run by transplant faculty with expertise in the topic that is being presented. Transplant Grand Rounds are held weekly and presentations are given by both nationally renowned and local speakers with specific transplant expertise. Fellows also participate by giving two Grand Rounds presentations during their fellowship.
Fellows are exposed to all types of research during their training, depending on their interests. The most common research projects are clinically based projects that are developed through the utilization of our prospectively maintained transplant database. With the assistance of database coordinators and statisticians, fellows can perform retrospective analyses that can lead to abstract presentations and publications. It is an expectation of the fellowship that each fellow participate in research projects that lead to abstract presentations and manuscript publications.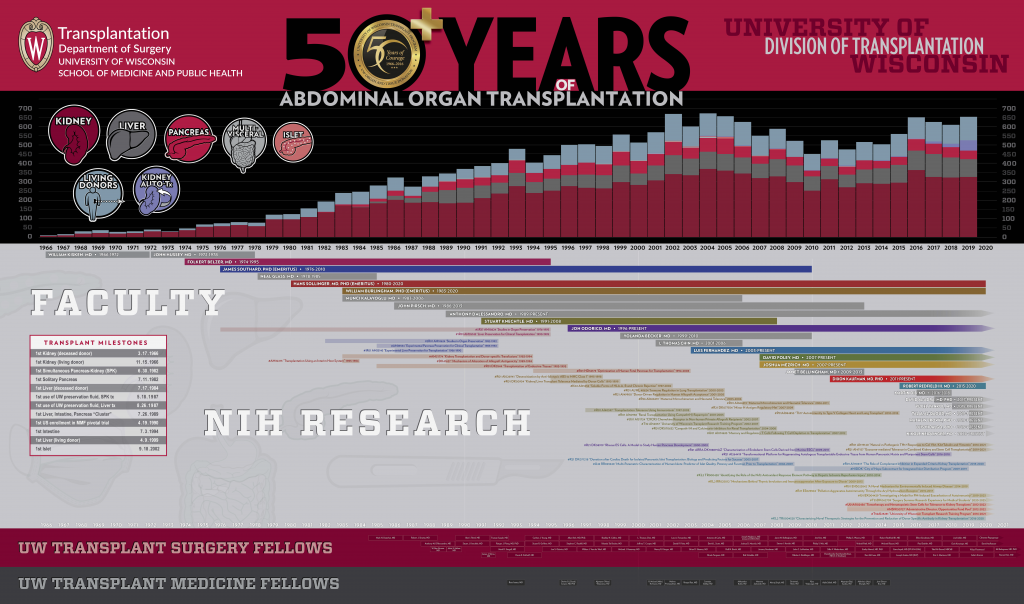 Leadership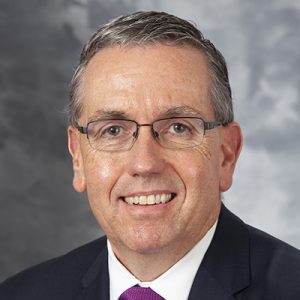 David Foley, MD
Chair and Professor
(608) 263-2527
foley@surgery.wisc.edu
The Abdominal Transplant Surgery Fellowship at the University of Wisconsin is a two-year fellowship accredited by the American Society of Transplant Surgeons (ASTS)...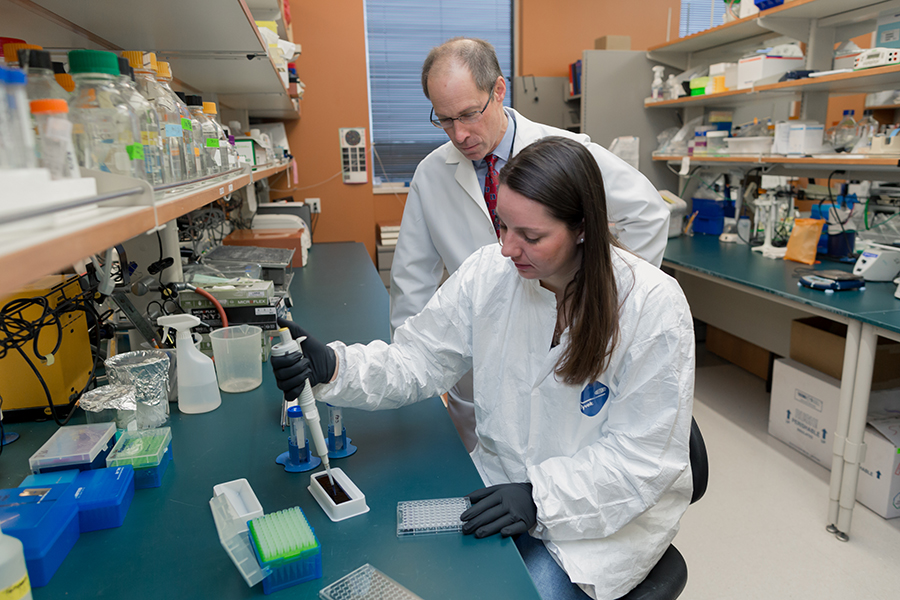 Contact Us
Faculty/Administrative:
Phone: (608) 263-9903
Fax: (608) 262-6280
transplantation@surgery.wisc.edu
Mail:
H4/780 Clinical Science Center
600 Highland Avenue
Madison, WI
53792-7375
FOR PATIENTS
To schedule a transplant evaluation:
Phone: (608) 263-9531
Fax: (608)262-5624
To schedule a transplant clinic appointment:
Phone: (608) 262-5420
All other patient-related inquiries:
Phone: (608) 263-1385
Fax: (608) 262-5624