The Division of Surgical Oncology at the University of Wisconsin School of Medicine and Public Health offers a two-year Fellowship in Complex General Surgical Oncology. The fellowship received accreditation by the Accreditation Council for Graduate Medical Education (ACGME) in January of 2017. 
The program accepts one fellow every other year. Fellowships begin on August 1st. 
This is an academic fellowship with twenty months of clinical work and four months of dedicated research time. The Fellow will serve on up to 11 rotations throughout their clinical months including: breast, GI surgical oncology, melanoma, sarcoma, medical oncology, endocrine, pathology, and radiation oncology. The Fellow will be responsible for seeing patients in clinic, developing care plans, and taking part in surgical cases with faculty supervision. In addition, the Fellow will serve as an educator for junior residents and medical students in clinic and operative settings, as well as through participation in surgical oncology teaching conferences and many multidisciplinary tumor boards. 
In addition to their time at the University of Wisconsin, the Fellow will rotate on cancer surgical services at the William S. Middleton Veterans Hospital, which is physically attached to the University Hospital and Staffed by our divisional faculty. At the Veteran's Hospital, the Fellow will participate in a unique, 2-year continuity clinic for new and follow-up surgical oncology patients, and the fellow will be primarily responsible for the work up and management of these patients, with supervision by a surgical oncologist.
The Fellow will have the opportunity to participate in clinical research with the division's faculty. The incoming fellow should have an interest in an academic career and a commitment to medical student and resident education.
Contact
For questions, please contact:
Michaela Gombar
Graduate Medical Education Program Manager
(608) 263-9419
gombar@surgery.wisc.edu
Complex General Surgical Oncology Fellowship
Program Director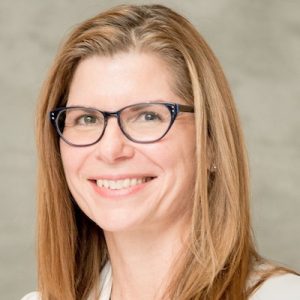 Sharon Weber, MD
Professor of Surgery