The Integrated Plastic Surgery Residency program aims to prepare individuals for a productive career in plastic surgery, one that allows our graduates to "give back" to the specialty by advancing the field through research, education, clinical expertise, or any combination of these. As a resident in the Division of Plastic Surgery, you will be presented with a wide range of clinical opportunities. We emphasize a comprehensive approach to your education, providing access to the longitudinal care of patients from initial evaluation through surgery and postoperative management. These experiences prove particularly useful in developing competency in areas where most of the complex decision-making occurs outside the operating theater. Procedural competency is acquired through progressive responsibility beginning in post-graduate year 1 while rotating on the primary Plastic Surgery service. We expect that residents progress so that, by the time of graduation, they perform as competent educators for younger colleagues.
Clinical care and experience takes place at multiple sites throughout Madison; however, the majority occur at the main campus comprised of the UW Hospital and Clinics, the American Family Children's Hospital, and the Veterans' Administration Hospital. Within 2 miles from this center are two community-based hospital sites including Meriter Hospital and St. Mary's Hospital. These sites offer a broad range of Plastic Surgery experiences including a focused, multi-disciplinary Hand/Upper Extremity Clinic. Transformations Aesthetic Center and UW at The American Center are within 10-20 minute drives from the primary campus and supplement exposure to both the realm of Aesthetic surgery and community-based Plastic Surgery.
We believe there are benefits to not only a variety of training settings, but also to different training styles. Team-based patient care represents the traditional experience in academic hospitals and continues to offer the benefits of multi-level resident cooperation and teaching. Sub-specialty based rotations offer apprentice-style learning environments with increased focus on the longitudinal care of the patient outside the acute-care setting. Throughout the course of your tenure with us, your training will consist of a mix of these experiences.
The breadth of Plastic Surgery requires knowledge and experience often provided in settings outside the traditional realm of our specialty or in concert with specialists from other fields. Clinical educational opportunities have been designed to ensure you develop skillsets in areas such as burn surgery, Mohs reconstruction, and oculoplastic surgery. The cooperative environment at the University of Wisconsin facilitates collaboration in the education of our residents.
Research and scientific inquiry are essential components of resident education and professional development. Residents are expected to participate in a variety of projects throughout their tenure; however, only one resident per class will have the opportunity to perform a dedicated research year between their post-graduate years three and four. All residents present and publish their work; those who have taken the extra year for research have been particularly successful with multiple publications.
All this prepares our trainees for success in board certification (100% success for integrated graduates) and for securing further training through fellowship, if desired. Our graduates have ultimately matriculated into positions in both academia and private practice. All have gone on to contribute locally, nationally, and internationally. We look forward to the opportunity to help you do the same.
The latest from the Division of Plastic Surgery
Contact Us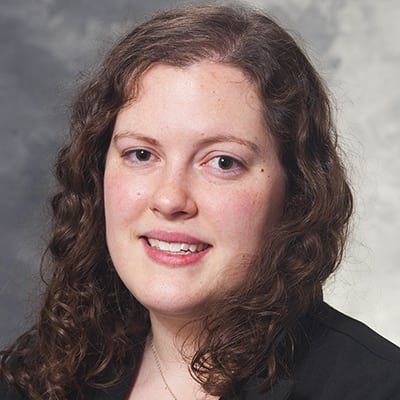 Alyssa Schappe
GME Program Coordinator
(608) 262-2147
schappe@surgery.wisc.edu
UW Plastic Surgery on Instagram