The Wisconsin Surgical Outcomes Research Program (WiSOR) is committed to improving and optimizing surgical care through a relatively new priority area of research known as health services research. At UW, we are studying the processes and systems by which individuals access and receive surgical care as well as what happens to patients as a result of this care. We have developed one of the leading programs in the nation for this type of work.
Following are a few examples of projects that our researchers are pursuing:
Identifying causes and reducing readmission to the hospital following an operation
Comparing treatment options with a focus on clinical results, as well as costs and patient experience
Improving the decision-making process for surgical patients
Eliminating errors and inefficiencies in the operating room
Assessing quality of life following high risk operations
We are also training the next generation of surgeons to become experts in this area of research.
With your help, our research and training programs can optimize surgical care, the patient experience and outcomes. Your gift to support our research can make a significant difference in the lives of many.
Gifts to programs within the Department of Surgery at the University of Wisconsin can be made through our philanthropic entity, UW Foundation. Your gift to the Department of Surgery at the University of Wisconsin is fully tax-deductible to the extent allowed by law.
There are several ways you may make a difference:
Make a Gift Online
If you would like to make a gift online, please use this secure online web form to make your gift. Please note on the form that the gift is for WiSOR.
Make a Gift by Mail
To mail a gift, please print the gift form, complete it and mail it with you check made payable to the University of Wisconsin Foundation at the address below. Please note on your check "WiSOR."
University of Wisconsin Foundation
U.S. Bank Lockbox
P.O. Box 78807
Milwaukee, WI 53278-0807
Contact Us
If you would like to speak with a Department of Surgery representative about making a gift or have questions, please contact: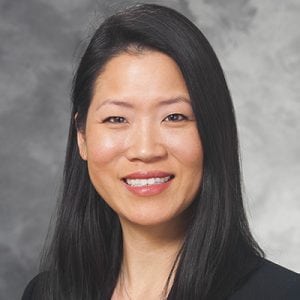 Michelle Oster 
Director of Development 
(608) 265-9144
michelle.oster@supportuw.org